Paul Domb became the champion of the 2019 Seminole Hard Rock May Deep Stack Series in the $1,650 No-Limit Hold'em Deepest Stack. He made a four-way deal on Saturday night and shared the prize with Allen Kessler, Salman Jaddi, and Timothy "TK" Miles. Domb managed to win a total of $58,333 from this event along with a trophy. On the other hand, Timothy "TK" Miles scored back-to-back runner-up finishes as he also made it to the heads-up play last year and failed to take the main prize. Miles lost to Chris Bolek just as he lost to Paul Domb in 2019.
Domb stated that it had been a lot of fun for him and that the people who were present had been really wonderful. Furthermore, he added after the tournament that his comment did not only apply to people but staff as well. He stated that Tony Burns, the tournament director, had been really attentive and looking after his guests, so that had made the poker-playing experience interesting. There were a total of 251 entries in this event, and some of the players who made it to the money list but failed to make it to the final table are Joch Beckley, Ian O'Hara, Brian Hastings, Phil Hui, and Loni Harwood.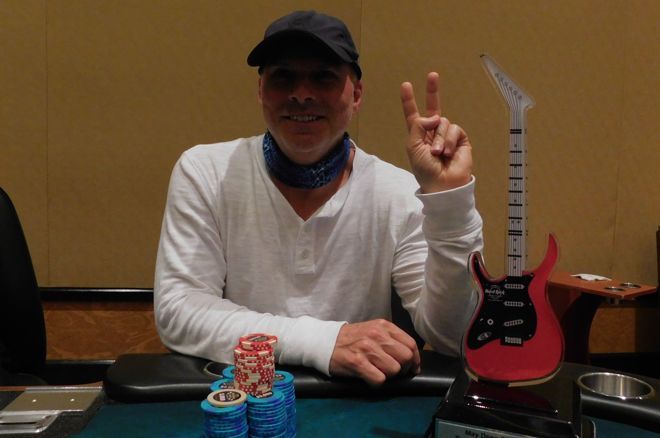 On the start of the second day, the field was narrowed down to 77 players. Paul Domb had an average stack size at the beginning of the second day but started accumulating his chips early on. In fact, Domb decided not to waste his time and started playing aggressively early, which has been a great strategy. After a while, he managed to take the chip lead. In fact, Domb was also very lucky, stating that he had got lucky everywhere he had needed to get lucky and that was why he had ended up winning the tournament.
The Final Table Results
The final table consisted of nine players, and the first one to hit the rail was Hassan Tahsilbar, who managed to win $8,652. He was soon followed by Aaron Klausman, who won $10,542, and Javier Ramires, who won $12,613. The sixth place was reserved for Jack Battaglia, who managed to take home a total of $15,022, and Scott Zakheim hit the rail as the fifth-place player and won $18,128.
During the four-handed play, the four players decided to split the money. Allen Kessler ended up in fourth place with $40,540, and Salman Jaddi won a total of $52,750 as the third-place player. Timothy Miles was second with $57,738, and Paul Domb ended up winning the event. The next major Seminole Hard Rock series will be the popular Seminole Hard Rock Poker Open (SHRPO) which will take place from August 1-13. Make sure to stay tuned and learn more about the upcoming poker news, especially now since we are going to cover the upcoming WSOP tournaments.