Gambling players cannot escape losing some funds from time to time. But, when you lose that amount unfairly, it is not right. This is something 888poker understands and is strict about.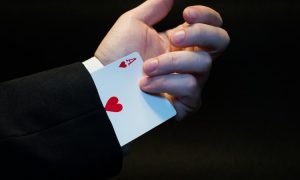 Last year, the poker operator recovered over $287,000 from cheaters. 888 did not keep the money as it believes in total fairness. Instead, it returned this money to players that lost it to cheaters.
Violating fair gaming policies has consequences. 888poker ensured that the players that violated these policies in 2022 understood the consequences by retrieving $287,292 and returning it to 6,801 players.
888poker did not reveal who cheated. However, it banned 252 accounts permanently.
Poker Room to Continue Detecting and Stopping Cheating
The head of poker offering at 888poker, Matan Krakow, issued a statement indicating that the poker operator held gaming integrity highly. 
Matan noted that the company has invested in technology to detect bot accounts. He also noted that the poker room`s teams and players cooperated to decrease the cheating rate.
Matan promised that the poker room was going to focus on gaming integrity. That way, 888poker can offer a fair and safe gaming experience. The poker room recovered 32 percent more money from cheaters in 2022 than in 2021.
How Cheating Occurs at Poker Rooms
Cheating at online gambling platforms prevails easily. Fortunately, poker operators are investing in tools that can reduce cheating incidents. However, this only means that cheaters will innovate other ways to beat the system.
There are different ways to cheat in poker. They include using bots, collusion, and RTA.
A bot is a computer program that a player can use to play. The program has the characteristics of a good player. Some even play better than human players.
Cheating players use bots because they do not tire. This means a player`s account can be active longer, earning good money while at it. Also, bots do not make decisions based on emotion. So, a player is likely to make better decisions, increasing their chances of winning.
Dealing With Collusion
Collusion is another way of cheating in online poker. This involves two players working together to beat other players. These players can communicate on phones without poker rooms noticing.
It is not easy to detect players participating in collusion. However, a casino will notice that some players work together after several games, especially if the two are going easy on each other.
Real-time assistance, commonly known as RTA, is a program that works like bots. This program generates the best decisions at tables. Unlike bots, RTAs work closely with humans.
In other words, a player has to be present to assist the RTA program. Some RTAs are good. For instance, it can scan the screen and feed a player with information such as the number of bets, cards, or chips.
RTAs are frowned upon. However, players can use heads-up displays (HUDs). In fact, most poker rooms allow HUDs because they do not contribute to cheating.
Instead, they help users with information about their opponents. They do not make decisions like RTAs.
This means that a player has to decide on their own. Confirm whether a poker room allows the use of HUD before using the program.
Looking For A Safe Site To Play Poker?
Claim your welcome bonus, and play at the best online poker rooms!