After being accused of cheating by another player at Hustler Casino Live a couple of weeks ago, Robbie Jade Lew has passed a lie detector test given by the Las Vegas Polygraph and Investigations Computerized Polygraph Service.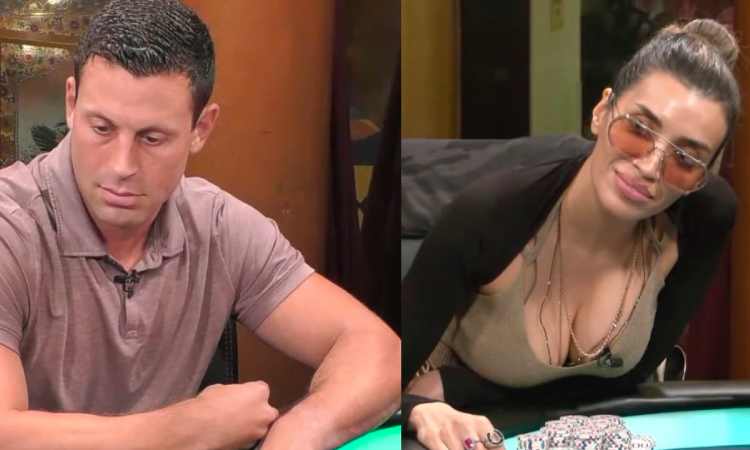 After answering specific questions about the hand that caused the controversy, the test administered by examiner James Hannah showed there was "no deception detected."
She was asked three questions during the test: did she cheat, did she have an accomplice during the live stream, and did she use a cheating device?
Lew answered no to all the questions, with the device indicating she was telling the truth. Lie detectors only have about 87% accuracy, which is the main reason their results are inadmissible in court.
Lew made the trip to Las Vegas last Wednesday to take part in the polygraph test to prove she was innocent of cheating against high roller Garrett Adelstein when she won a $269,000 pot at a Hustler Casino Live event.
However, many have questioned the legitimacy of the results, which she posted on Twitter this past Thursday, and if passing the test proves anything.
Lew Pressing Charges Against Former Hustler Employee
Lew has now decided to press charges against former Hustler Casino Live employee Bryan Sagbigsal after initially declining. He was caught stealing $15k from her stack when she left the table after the infamous hand in question.
Lew says she changed her mind after learning of Sagbigsal's past. In her original statement about the incident, she said Sagbigsal had no history of prior offenses.
This raised many red flags from those who believe he may have been the inside man and was collecting his cut when he took the three $5,000 denomination chips from her stack.
It was later revealed that Sagbigsal had involvement in a 2017 robbery and prison escape and, the following year was charged with battery. Lew said that she recently met with Hugo Gualotuna, lead detective of the Gardena Police, at the Hustler Casino to submit evidence that will lead to the arrest of Sagbigsal.
Poker Community Gives Negative Reaction
Many major fixtures of the poker community have not changed their minds about the alleged cheating incident and are even questioning how legitimate the polygraph results are. Mike Matusow is one famous poker pro that has been vocal in his criticism of Lew after the alleged cheating.
In addition, Tom Dwan has come out and accused Lew of conspiring with another player, Jacob Chavez. Daniel Negreanu also took a shot at Lew on his Twitter page, saying, "The human brain is incapable of replicating truly GTO (Game Theory Optimal) play. No one plays GTO. Except maybe @RobbieJadeLew."
Garrett Adelstein seems to still be upset about the alleged cheating incident and the developments that followed. In a recent LA Times interview, he said the incident changed his life forever, and he's not sure if he would ever play poker again.
High Stakes Poker Productions is still waiting for results from a third-party firm that has not yet had any updates on the progression of its investigation.