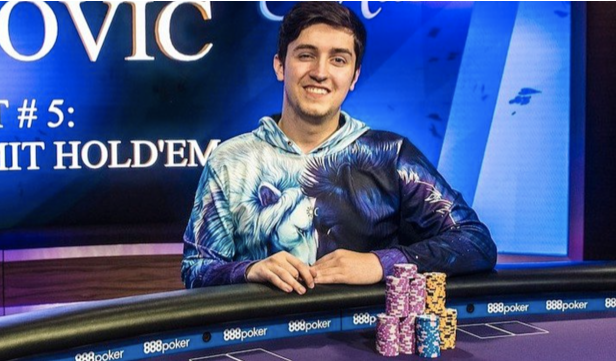 American poker pro Alex Foxen brought some heat back to poker this Easter. According to Foxen, the Bosnian American poker star, Ali Imsirovic, should be added to one of the poker elites' blacklists. To Foxen, Imsirovic's involvement in employing dubious techniques and questionable plays is clear proof of cheating.
Foxen didn't keep his opinion to himself. Despite revealing how his elite colleague has exposed himself to the world of professional real money poker, he also made serious claims about Imsirovic's online poker strategies. Whether this is just the beginning of another controversy, it's worth considering the risk of how these actions can impact a poker star's career.
Foxen's Direct Claims About Imsirovic
Foxen was clear in his statements. First, the American poker star noted that Imsirovic has been spotted looking at other players' cards.
Whether that is a sign of cheating or an imminent attempt to take advantage in a game is still questionable. Yet, Foxen does point out that Imsirovic had repeated this approach at the final table in Cyprus.
To put this into context, the Super High Roller Series Europe Main Event, which took place in Cyprus, had a $250,000 entry price. That's enough to raise the stakes and at least bring some manners into question. However, with that much money on the line, some attitudes can be waived.
As to the second claim, Foxen pointed to Imsirovic's recent ban from GG Poker and all their online events. Foxen stated that the organization decided to act against the Bosnian American star when they discovered certain irregularities in some of Imsirovic's gaming.
For starters, Foxen claims that Imsirovic made use of multiple accounts to take advantage of specific events. This is a clear violation of all online gaming standards, which only allow for an account per player. Foxen added that Imsirovic also made use of RTA (Real-Time-Assistance) to keep his accounts active while playing.
Response and Potential Consequences
Some poker players have already joined the thread of heated debate sparked by Foxen. Ryan Leng commented that despite hearing certain rumors, these came from trustworthy sources.
Other players even question Foxen. Chase Bianchi brought up the game played by Foxen and Kristen Foxen, his fiancé, when playing at a previous final table and what rumors sparked at the time.
Some players have added that it's not the first time they have heard serious claims from Imsirovic. If proven true, Imsirovic's professional career could also be questioned and even destroyed. Poker players must keep a professional image that is highlighted by their skills on the table and by their commitment to play the game clean and straight.
To some pro players, this highlights the need for a player organization that devotes its efforts to publicly dealing with claims such as the ones Foxen made. The purpose would not be to ban players but to protect the integrity of the game and the organizations that sponsor poker globally. As for Imsirovic, no comments on the recent claims and the open debate have been received on his behalf.