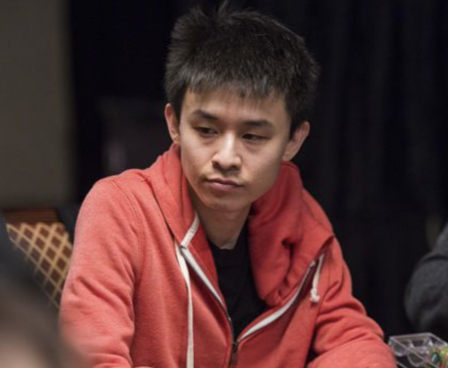 Many players never manage to win a World Series of Poker bracelet throughout their careers. If they win one, that's usually considered their largest success. However, there are talented poker players who manage to win more than one WSOP bracelet, and one such player is Ben Yu, who managed to land his fourth World Series of Poker trophy in the World Series of Poker 2021.
Ben Yu took part in Event #56: $10,000 6-Handed NLH Championship, where he managed to defeat Nikita Kuznetsov in the heads-up play and win a total of $721,453.
Yu's way to the top wasn't an easy one. The real money poker event attracted a total of 329 entries, meaning the competition was rather stiff. The top 50 players received a part of the prize pool, which was $3,067,925, with Ben Yu claiming the lion's share.
The event had three days, and only the top 19 players returned on Day 3 in order to test their poker skills and get a bracelet. However, in the end, Ben Yu was the only one to take home this trophy and place it next to his other three WSOP bracelets.
Ben Yu wasn't the only player to win their fourth bracelet during the WSOP. Namely, other poker professionals who joined the four bracelet club in the 2021 edition of WSOP are Adam Friedman, Anthony Zinno, Farzad Bonyadi, and John Monnette.
Ben Yu won his first three bracelets in WSOP tournaments in 2015, 2017, and 2018. The winner stated that winning a WSOP bracelet always felt special but that he had had a difficult task due to a large field of players in the event. He also added that he wasn't able to process that he had won his fourth bracelet.
The Final Table Overview
A total of 19 players returned to Day 3, and some of the popular ones busted before reaching the six-handed final table, including Eli Ross, Pavel Plesuv, JJ Liu, and Sam Grafton. The two players who were the last ones to hit the rail before the final table was created were Matt Berkey and Boris Kolev.
Once they were out of the game, the final table started. What was interesting is that all six players had a somewhat similar stack size, meaning we were up for a difficult battle for the bracelet.
The first player to leave the game was Asi Moshe from Israel, who ended up sixth and won a total of $97,660. He was followed by South Korea's Steve Yea, who managed to land $137,303.
The fourth place was reserved for Mike Sowers, one of the two US players in the final table. Sowers landed $198,205.
The last player to hit the rail before the heads-up duel was Ariel Mantel from Argentina, who took $293,578.
Russia's Nikita Kuznetsov was the last player standing, and Ben Yu managed to end things and emerge as the winner in this thrilling event, winning his fourth bracelet. As a consolation prize, Nikita Kuznetsov won $445,892.