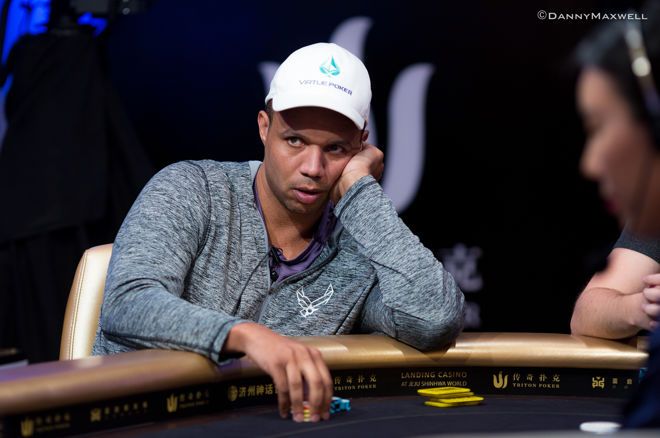 The story of Phil Ivey is one worth writing a book about—or maybe even a movie. The movie would probably receive a couple of Oscars as well! Imagine a scenario in which one of the most popular poker players develops a cheating strategy in baccarat and goes on to win millions of dollars in multiple casinos in the US and the UK. The plot twist comes when his method—known as "edge sorting"—gets revealed and Ivey gets sued for cheating in casinos. A series of trials follow, and Ivey now needs to return a lot of money to casinos. However, he also has a team of lawyers who do their best to help him keep at least some of his money.
Although his battle against casinos was mainly a matter that needed to be resolved in New Jersey, Borgata casino received clearance recently from a federal judge to start collecting Ivey's assets in Nevada. The popular casino tried collecting his assets in the Garden States but found out that Ivey had nothing there, so they expanded their search to Nevada as well. The estimated value of assets that Ivey has is somewhere around $100 million, and Borgata is looking to collect a total of $10.16 million according to a report issued by CardPlayer. However, there was a treble damage possibility according to the last case update, which means that the amount Borgata plans to seize may be even higher.
How Did Phil Ivey End Up in Court?
Ivey did not work alone on his masterplan to cheat in casinos, as he had a very good friend named Cheung Ying "Kelly" Sun. The two main casinos they decided to cheat in were Borgata and Crockford's Casino in London. With their "edge sorting" tactics, they managed to win a total of $20 million from these two casinos. Edge sorting is a special technique that requires a sharp eye and immense attention to detail. Basically, this is just looking at the edges of the cards that may be scratched or have any kind of defect in order to sort them.
Crockford's never agreed to pay Phil Ivey and did not bring the case to the court. One could guess that the most they could do was forbid Ivey and Sun to ever set foot in their casino. On the other hand, Borgata was naive enough to believe that the two players won their share fair and square, and they ended up with $20 million in their pockets. Although it seemed that Ivey would never return to poker, he actually appeared in various WSOP tournaments in 2018. He still has it when it comes to poker, but the Borgata saga will be here to stay several more years until the casino gets what they think they deserve.