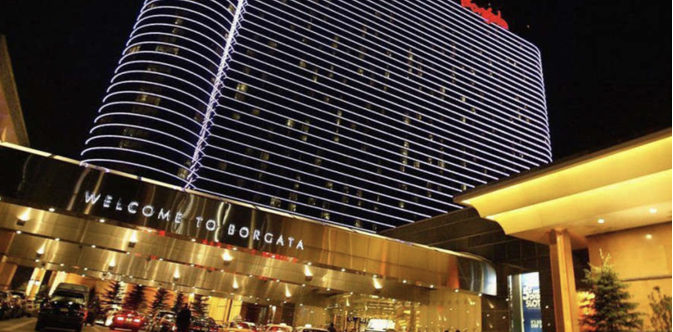 The Borgata Hotel and Casino in Atlantic City left a lot of poker players angry after some had to wait in line for hours, and many were turned away as they came to register for its President's Day $200K guaranteed poker tournament on Sunday.
Many players complained that they waited for several hours before being told that registration was full. Others couldn't take their seats until hours after the real money poker tournament started, leaving them short-stacked once they sat down to play.
Many of the turned-away players had flown or driven from out of town and stayed at the hotel, thinking they would have no problem getting a seat in the tournament.
President's Day Poker Tournament Goes Wrong
The tournament was part of the casino's President's Day mini-series, with the first flight set to start at 10 AM and another at 7 PM. The event ended up drawing almost 1,000 entries.
Still, it should have had no problem going significantly over the $200,000 guarantee if it had more tables available and more staff to host the event.
It was supposed to mark the return of tournament poker to the Borgata, which had closed its doors during the pandemic in 2020 and had to lay off hundreds of staff.
One reason for the long lines and wait times could be a staff shortage, including not having enough dealers. In addition, many of the casino's experienced poker room employees were laid off during the shutdown.
Live poker events have had a history of capacity issues. Still, organizers are usually prepared and are upfront with potential players if there's a possibility that they may not get a seat. The biggest problem with this tournament is that they failed to communicate to the players that there were any issues.
Long Lines, Poor Organization
Some players report being in line for more than four hours before being told the tournament was at capacity. The tournament also could have benefited greatly by having an online pre-registration system in place, which would have prevented the long waits.
Angry players took to social media to show their disappointment with Sunday's events, complaining that the tournament was poorly organized.
There were also rumors that some players waiting near the front of the line were selling off their places to other players for double the $400 buy-in price.
The tournament also could have benefited greatly by having an online pre-registration system in place, which would have prevented the long waits.
Weak Infrastructure Compounds the Issue
One of the other significant problems for this tournament was the Borgata having only two starting flights scheduled on the same day. In 2020, it hosted the $250,000 guaranteed Almighty Stack Tournament, in which 800 players registered.
With four starting flights spread over three days, no problems were reported at all.
The Borgata has one of Atlantic City's premier poker rooms. However, it has not hosted a major tournament at the casino since the WPT Borgata Poker Open, which had its final table delayed by more than a year.
The last Borgata Poker Open was played online in 2021. The Borgata has had no problem handling large poker events since 2003, which was the first year the casino began hosting major tournaments.