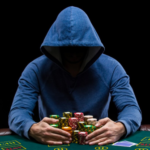 Poker player Mike Postle has been accused of cheating — it's all over the news. In fact, dozens of articles have been written on this subject, as poker players investigate this problem further.
According to many sources, Postle had an advantage simply because he was playing at Stones and wouldn't have been able to pull the same moves if he had been playing in another casino.
Allegedly, he was assisted by some of the casino production. To make matters worse, almost all of his poker sessions at Stones were live-streamed, meaning there is recorded evidence that he is up to something which cannot be considered 100 percent legal.
However, the Postle situation is just one example of possible cheating that could happen right in front of our noses. In other words, if he managed to have help by playing at his local casino, how can we know that there aren't others doing the same in other casinos?
According to Andrew Milner, founder of PokerGFX, all systems were secure as long as people who used them were not using them against the rules. In other words, every casino which has an RFID system or any other system that can read hole cards will have access to those cards in real-time.
Therefore, all it takes to cheat is to have someone among the casino staff willing to compromise their position and help some of the players by telling them about the hole cards of their opponents.
What Are Poker Platforms Saying?
Some poker platforms, casinos, and organizations wanted to ensure people that they are not going to compromise their poker experience. The World Series Of Poker is one of the most popular organizations, and they immediately stated that they have no plans to livestream cash games.
On the other hand, they added that tournaments are pretty big and random in terms of who gets to the final table, making it pretty impossible to pull off similar cheating tactics such as the ones that Postle and Stones were accused of.
Moreover, they added that the organization must follow some very strict protocols and meet a lot of requirements posed by the Nevada Gaming Commission. Moreover, they say that they hire two types of professionals — production personnel and tournament staff — which do not mix during the big tournaments.
The second big organization that commented on the unfortunate events was Poker Central/PokerGO. They stated that hole card security played one of the most important roles in their production.
They emphasized that they had been one of the pioneers of poker being broadcast live on TV and that they had been upgrading their security ever since. PokerGO officials also said that they were confident of their record of fairness and integrity they had been providing in every event they host and produce.
Finally, they concluded that the multi-layered security process that was utilized by the company features state-of-the-art technology, which prevents any kind of cheating from taking place.
As you can see, some of the biggest players in the industry like to keep things clean. But what about smaller casinos that livestream games?