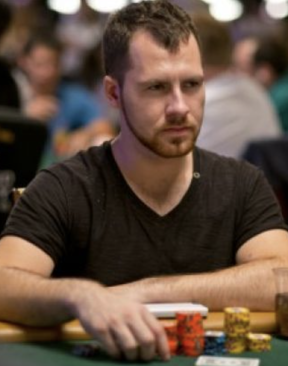 Dan Cates, who is also known under the moniker "Jungleman," managed to win his first World Series of Poker Bracelet, the most popular poker trophy in the world. Cates won in Event #60: $50,000 Poker Players Championship, an elite competition that's part of this year's WSOP.
In other words, to take part in this event, players had to pay a total of $50,000, and 63 entries were recorded, creating a prize pool of $3,016,125. This amount was awarded to the top 10 finishers, with Dan Cates claiming the lion's share.
Therefore, in addition to a gold bracelet, Dan Cates also received a huge prize — a total of $954,020 for winning first place in this star-studded tournament. Moreover, Cates had the honor of having his name engraved into the Chip Reese Memorial Trophy.
Dan Cates isn't very experienced when it comes to cashing out in WSOP events, as this was his third cash in the most popular real money poker festival in the world. He cashed out for the first time when he had a deep run in the 2015 WSOP Main Event. His second cash came four years after that when he took place in the 2019 Poker Players Championship and won $168,305 as a sixth-place finisher.
It's safe to say that Dan Cates was very eager to compete for the top spot, as he showed up at the tournament with his hair dyed green and a streetfighter outfit. He was definitely standing out from the rest of the players in every way and managed to stay in the game until the very end.
Cates stated that he was going to win and that he did. Moreover, he added that the victory was important to him because he had "more money to help the world and to continue a career outside of poker."
The Final Table Overview
A total of five players reached the final table. The last one to hit the rail before the live-streamed final table was formed was Josh Arieh, who managed to win $161,422. At that moment, Eli Elezra was the chip leader and wanted to win his fourth WSOP bracelet.
However, Elezra hasn't had a good day and quickly became the player with the shortest stack. The first to go out, however, was Chris Brewer, when his pair of sevens failed to perform against Leng's pocket jacks. Brewer won $211,235 for his effort.
Elezra, the only non-US player at the final table, was the next player to leave the game with $286,983 in his pocket. The last player to hit the rail before the heads-up was Paul Volpe, who won $404,243.
Cates had a huge lead in the heads-up. Even though Leng managed to double up twice, he failed to win and had to settle for the consolation prize of $589,628. Therefore, Cates denied him another WSOP title while winning his first one. He concluded that he had "had a blast and the most fun in a long time when playing poker."