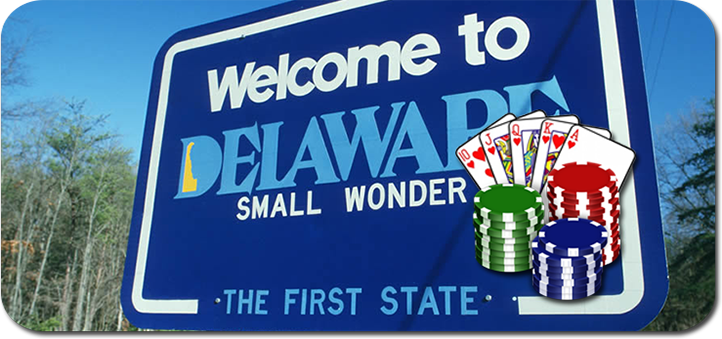 Delaware is one of three states that have legalized and currently regulating online poker and has struggled ever since it happened in 2012. The main problem it has faced isn't anything complicated, but rather the lack of players within its borders. The low population of players is what has threatened its bottom line, but there is some good news. Revenue for the month of March is up, bringing the first time high since May 2015.
Going By the Numbers
The online poker market was able to increase a whopping 32% over the month of February, bringing in a total of $37,324. This number may seem small, very small in fact when compared to the million earned in Nevada and New Jersey, but it is still a vast improvement over the past year, where the last time revenue got to this level was in May 2015, when it reached $39,245. When comparing the same month this and last year, we can still see that there is a struggle. March 2015 brought in $43,636, showing that there is a 14.5% drop this year.
However, seeing as how revenue is finally going back up is a good sign, especially for the three license holders. The revenue for March is broken down as such:
Delaware Park: $20,447
Dover Downs: $15,527
Harrington: $1,349
There is a lot of room for improvement, but the one aspect that they cannot change as easily is the problem that keeps their revenues so low, lack of playing population.
Low Population, Low Player Count
Delaware simply does not have enough people in the state to grow to an enormous size, and that is their one downfall. On the bright side, they collected $223,215 from online casino games, which is a big bump; six times more than what was raked by poker. There were 320 new iGaming accounts created in March, which is also an increase from 306 from last year.
The one possible solution for this problem could be something similar to what Michigan is doing, trying to include international liquidity sharing into their online gaming bill. This would allow the casinos to offer poker to players outside the state, and possibly around the world. This would be a great measure that could increase their profits, without having to deal with a limited population.