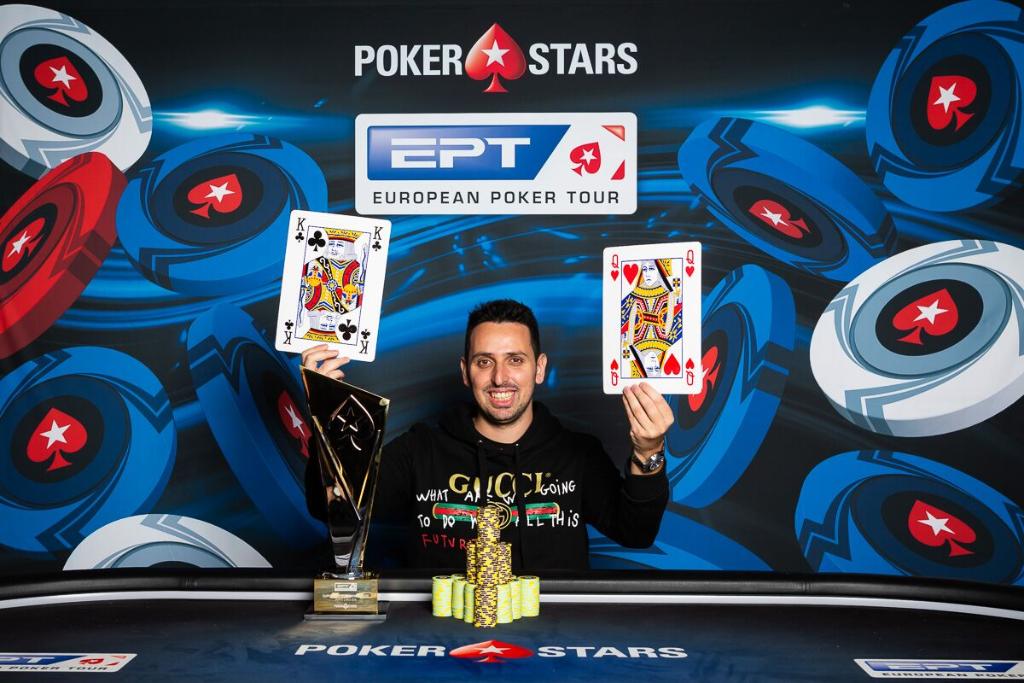 Monte Carlo €100,000 Super High Roller is one of the most important events that took place in the 2019 PokerStars and Monte-Carlo Casino European Poker Tour. It reached its natural conclusion with Sergio Aido being the first-placed player who managed to win the title along with €1,589,190 which is approximately $1,772,393. There were a total of 52 entries, and Sergio Aido managed to top the field by beating his fellow countryman, Jesus Cortes, in the heads-up play.
It was not all sunshine and rainbows for Sergio, who entered the last day of this prestigious competition with just seven big blinds. A total of nine players returned on the last day, and Aido was definitely the last one when it comes to the number of chips he had at that moment. At one point, before he doubled up, he had only five big blinds. However, that hand was crucial for him as he went on a streak from that point on, eventually winning the event and claiming the main prize.
Sergio Aido knew that rushing through hands wasn't going to take him anywhere, so he did his best to keep his cool and play patiently. All the cards started being in his favor and he held a steady winning pace until his victory. In other words, Aido has a lot of experience playing big poker events, so he knew exactly what to do and how to play in some critical moments. Furthermore, one cannot deny that the lady luck started favoring him at one point, but it seems that he has earned her attention by playing great poker. Aido is not new to this game. In fact, he has been around for quite a while, especially when there are high roller events such as this one. However, he is also a very huge fan of nosebleed cash games. At this moment, Sergio Aido has a total of $8.7 million in tournament cashes and the amount he won in this Super High Roller event is his highest poker cash prize so far.
Results Of The Final Table
A total of seven players entered the final table, despite the fact that nine players returned on the second day. In other words, two players were not lucky enough to make it to the last part of the event. The first player to hit the rail in the final table was Wiktor Malinowski from Poland, who won a total of €264,860. He was soon followed by Charlie Carrel from the UK with a prize of €327,930. The fifth place was occupied by the legendary player from Belarus, Mikita Badziakouski, for €428,830, and Daniel Dvoress from Canada ended up fourth for €554,950. Sam Greenwood, also from Canada, was in third place with €731,530, and Jesus Cortes lost to Sergio Aido and won €1,147,750.