A fellow poker pro has accused WSOP Main Event winner Espen Jorstad of not paying him a $300,000 swap after Jorstad won the event last month in Las Vegas. Alex Theologis says he and Jorstad agreed to a 3% swap before the tournament, which he has still not received.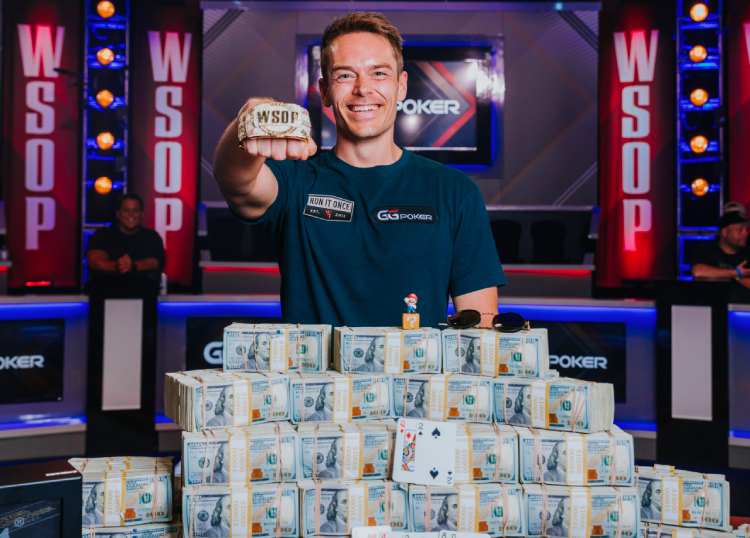 However, neither party can remember precisely when the swap agreement supposedly happened. Theologis says the only detail he recalls is that the deal was for 3% and not much else.
Jorstad made the issue public after he said he had an "uncomfortable experience" recently in Cyprus, where he was threatened by an unnamed Irish poker player who is thought to be a friend of Theologis. He was told to "pay the man his money" or the two could discuss the issue outside.
Not long after his victory, Jorstad posted his set of results on Twitter for the WSOP, which showed he had 14 Main Event swaps between 1% and 7.5%. However, none of the swaps on the list were with Theologis, who later claimed he was owed 3% of Jorstad's $10 million winnings.
When the two met later in Las Vegas to discuss the situation, Jorstad says he explained to Theologis that he has no memory of agreeing to a swap.
Pros Support Jorstad
Patrick Leonard, a poker pro from England who is friends with both players, was brought into the conversation and said that not recording the details of a swap doesn't make it invalid. He added that swaps are often made with just a handshake.
However, he doesn't believe in this case that a swap occurred because the two players only met twice before the WSOP Main Event, and neither can remember when the agreement happened.
Although he doesn't believe he owes Theologis any money, Jorstad has agreed to accept the decision of other pros and asked several of them to weigh in, including Mike McDonald and Isaac Haxton.
So far, public opinion has supported Jorstad, with poker pro and WPT commentator Tony Dunst emphasizing that Jorstad wrote down all of his swaps, except for the one claimed by Theologis.
"I'll give Alex the benefit of the doubt here, and I don't think he is trying to tarnish my rep out of spite or anything like that," said Jorstad. However, if the evidence provided by Jorstad is accurate, it shows that a deal was never in place. In addition, numerous other pros have responded to Jorstad's tweet, agreeing that he shouldn't be pressured into paying Theologis the 3%.
This isn't the first time there have been swap controversies at the WSOP Main Event. The most memorable was Jaime Gold's win at the 2006 Main Event, where Bruce Crispin Leyser had Gold's $12 million payout frozen until a settlement was reached in 2007 when he claimed he was owed half of the winnings.
Jorstad is quickly learning that it's never easy to be at the top and that swapping action can sometimes be a headache when legal contracts aren't written, which is the case for most swaps.
Nevertheless, Jorstad has agreed that if he is somehow found to be wrong or his professional peers think he should settle the dispute, he will pay Theologis the $300,000, although it may take some time to get everything sorted out.