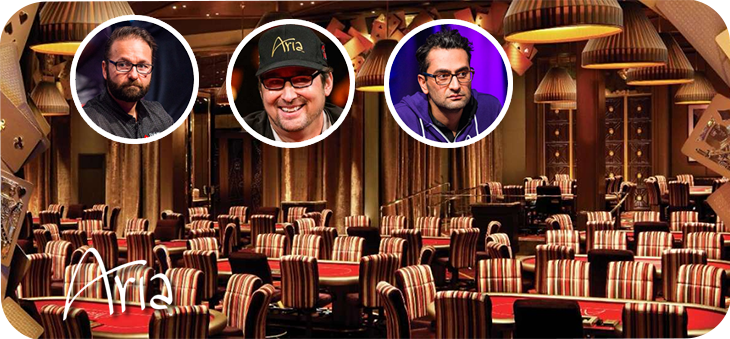 It is the second year that the Super High Roller Bowl will be happening, and it has already drawn the attention of many big name poker players, including Daniel Negreanu, Phil Hellmuth, and Antonio Esfandiari. This prestigious and very high buy-in tournament began in 2015, where it had 43 players enter and play for the big prize and bragging rights. This year, the event has been sold out, as the 49 seats have already been filled by many big names.
Tournament Buy-In, Payout, and Prestige
This exclusive event has a $300,000 buy-in, which is an impressive amount. Only being beat by the $1 Million One Drop event, and very few others. It will be played at the Aria Resort and Casino in Las Vegas, where they will be placed in their famous poker room. The action will start on May 29th and go until June 1st, a quick 3-day tournament with millions on the line.
With all 49 players putting in the $300,000 buy-in is making a guaranteed prize pool of $15 million, and the best news yet is that first place winner gets to take home a $5 million prize. Only the top seven players will get cash to go home with:
| | | |
| --- | --- | --- |
| Place | Prize | % |
| 1st | $5,000,000 | 33% |
| 2nd | $3,500,000 | 23% |
| 3rd | $2,400,000 | 16% |
| 4th | $1,600,000 | 11% |
| 5th | $1,100,000 | 7% |
| 6th | $800,000 | 5% |
| 7th | $600,000 | 4% |
This means that 42 players will walk away with nothing, but the final table will have a few millionaires by the end of the tournament. Seeing as how many of these players are already high rollers, there are still 14 seats that are reserved for non-professional super high rollers. This gives the event some diversity, and could prove to be a challenge for the elite poker pro's.
Poker Central will Stream the Event
Poker Central and their 24/7 network will be broadcasting and streaming this great event, and their CEO, Clint Stinchcomb couldn't be happier.
"The speed at which this exciting event sold out is evidence of the popularity of the Super High Roller Bowl and of poker itself. With some of the most exciting and famous players already locked in, the Super High Roller Bowl will be riveting to watch."
With a few months still to go before the Bowl starts, many are surprised that the tournament sold out so soon. It goes to show you how successful it has become, as ARIA's Director of Poker Operations Sean McCormack stated that he has never seen a tournament sell out so fast and that there are even other players on a big waiting list. Being broadcasted and streamed, and having some big names in poker has certainly made the Super High Roller Bowl into a huge deal, and is a great way to ease into the World Series of Poker, which starts shortly after.