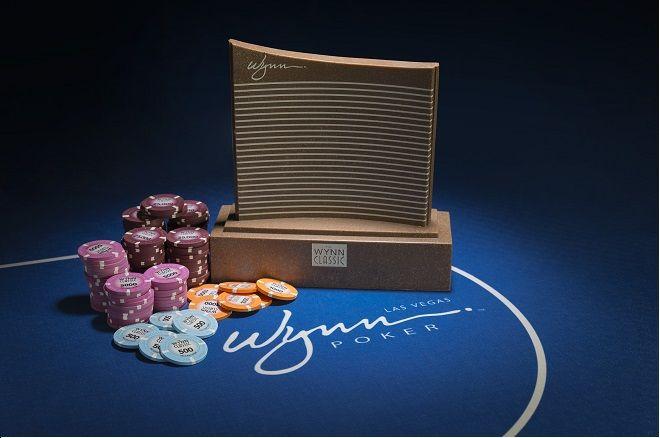 Las Vegas was the place to be for the last couple of days as it was all about poker, with World Series of Poker Circuit stopping at the Rio and the Venetian. One of the events that took place there was the Wynn Classic, which ended on Monday with the $1,600 Main Event and a $1 million guaranteed prize pool. A couple of popular players took part in this event, but Terry Fleischer eventually won.
The Main Event
The $1,600 Main event drew a total of 982 entries, surpassing the guaranteed prize pool. In the end, the prize pool was $1,428,810, with 107 spots getting paid. Some of the players that made it to the money list but were not lucky enough to play in the final table were Andrew Lichtenberger, Ben Yu, Anthony Zinno, Jon Turner, and Jamie Kerstetter. The final table consisted of nine players, with Michael Haag taking ninth. He was followed by Mike Zulker, Ryan Laplante, Kyle Carlston, Ralph Wong, and Pedro Garcia. The three remaining players were Mark Ioli, Eddie Blumenthal, and Terry Fleischer, who made a three-way deal in order to split the money, with Fleischer taking the biggest chunk of it at $184,376. Blumenthal won $160,816 and Mark Ioli settled for a bit less at $160,384.
The High Roller Event
Another important event that took place during the Wynn Classic was the $3,200 High Roller, which attracted fewer players, but with more skill and determination to win the first prize. There were a total of 113 entries that managed to make a prize pool of $332,220, which is a lot less than the original prize pool that had been set at $200,000. High Roller events include fewer players in the pay list as well, with only 13 places getting paid. Some of the players worth mentioning Include Aram Zobian, who had made it to the WSOP Main Event final table, Joe Kuether, and Ryan Leng. None of them managed to make it to the final table this time.
The High Roller final table also consisted of nine players, with Scott Stewart being the first to hit the rail. He was followed by Nick Pupillo, Eric Worre, Sam Panzica, Peter Eichhardt, and Peter Night. Third place was reserved for Brent Roberts, who won a total of $59,068, while Justin Young and Joseph Cheong engaged in the heads-up play, with Cheong eventually winning. Young managed to win a total of $72,661, while Cheon won $73,267. Apart from these two events, there were a couple of other interesting ones, including $369 No-Limit Hold'em, which had a guaranteed prize pool of $150,00, and $600 No-Limit Hold'em, which attracted many entries and had a prize pool of $228,115.