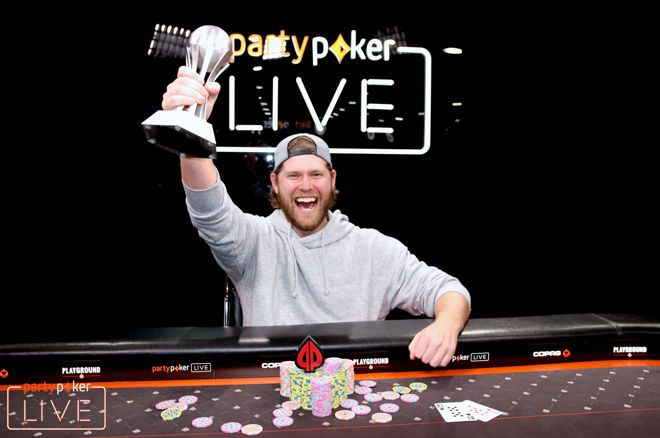 The 2019 PartyPoker LIVE MILLIONS North America Main Event was an event that required CA$10,300 buy-in, and it turned out to be quite a long competition as the last day lasted for a total of 14 hours. The player who emerged in first place was Francois Billard, who managed to outlast a total of 521 players and claim the first prize which was CA$961,400. Playing poker for 14 hours requires a lot of focus that Billard seemed to have in spades.
Therefore, poker is sometimes about stamina rather than skills, which is what many players don't anticipate in the first place. In other words, however skilful you are, you need to practice for hours in order to train your focus to stay sharp. Billard made a three-way deal with Joni Jouhkimainen and Kevin Rabichow, and he later managed to eliminate both of them, thus winning his first big title. Billard was playing in the home ground as the tournament took place in his hometown in a club called Playground Poker Club.
The main reason why the whole thing lasted so long was that Kevin Rabichow was a tough nut to crack. Although Billard was an obvious chip leader upon entering the heads-up play, Rabichow simply refused to give up, despite the fact that the money split had already been made during the three-way deal. Billard played pretty aggressively and did not let the chips affect his play. He stated that he had perhaps pushed the action a bit too far at times and that he had not known whether that was the right strategy. However, the strategy he employed was definitely fruitful for him.
The Last Hand
During the last hand of the tournament, Billard managed to turn two pairs, and Rabichow had a pair and an open-ended straight draw. The players went all in on the turn, but Rabichow did not manage to have a favorable card on the river. The audience erupted in cheers after their neighbor managed to win the tournament. Billard stated after the event that he was a little bit exhausted but that he had expected to win. He added that all of his friends were there cheering for him and that he was up for a drink at any place that was open that late.
This was the single biggest amount of money that Billard won in his poker tournaments, and he now has a total of $3 million of lifetime poker earnings. He stated that he would like to buy a beach house with his money. However, he was too excited to speak as he was followed by a huge group of friends waiting to go out and celebrate his victory. Having shouted, "Where are we going?" Billard left with the group full of energy as if he hadn't been focused for the previous 14 hours.