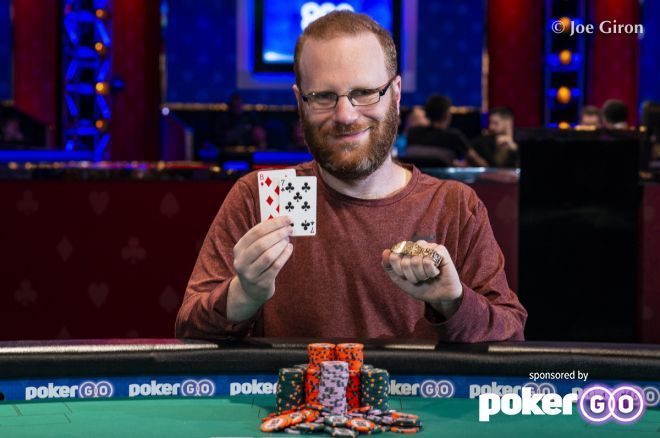 Adam Friedman seems to be repeating his steps from 2018 when he managed to win a gold bracelet at the World Series of Poker Event #18: $10,000 Dealer's Choice. He has now managed to win another title at the 50th Annual WSOP, in the Event #35: $10,000 Dealer's Choice Championship. This year, he won a total of $312,417, creating a back-to-back combo at this prestigious tournament. At the moment, Friedman has three gold bracelets from WSOP events. Friedman was willing to talk about his victory, stating that 2019 definitely meant more than 2018.
He added that repeating the same thing twice is one of the most difficult moves when it comes to 10k's play. Event #35: $10,000 Dealer's Choice Championship saw a total of 122 players applying to compete, creating a total prize pool of $1,146,800. The top nine spots were paid only. The format of this event is somewhat different from traditional poker events, as players are tested in a wide variety of poker games. There were 20 poker games in total, and players had an opportunity to choose which type of poker they wanted to play in order to gain the advantage. Friedman was well prepared for many types of poker, stating that a lot of players are phenomenal but that many did not even know the basics of some variants such as Baduci poker, which is one of the ways he gained edge against them and basically managed to collect free chips.
The Results of the Final Table
The final table consisted of six players. Some of the names that did not make it to the final table but are worth mentioning include Chris Klodnicki, Max Pescatori, Matthew Schreiber, Jeff Lisandro, Bryce Yockey, and Phillip Hui. During the final table, the first player who was eliminated was Nick Schulman, who entered the table really short of chips, and it did not take him long to hit the rail and earn $52,656. It was too late after Schulman was eliminated, and it was concluded that the tournament should continue on the fifth day.
The top five players returned once again, and it wasn't long before Michael McKenna ended up in fifth place, earning $72,653 as a price for his effort and leaving the top four players to take a shot at the title. The next one in line was David Moskowitz, who earned a total of $100,440 as the fourth-place player and was soon followed by Matt Klantz for $139,126, leaving Shaun Deeb and Adam Friedman to battle in the heads-up play. Friedman had a slight chip lead when the heads-up play began. On the other hand, Deeb was a really serious opponent and he even managed to gain the lead himself on a couple of occasions, but Friedman was able to get it back every time Deeb was leading. In the end, it was Friedman's knowledge of all the poker variants that bought him the title.