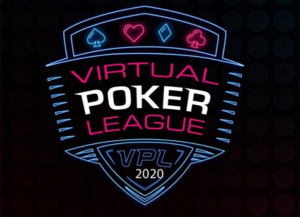 Poker is rapidly rising in popularity in India, despite the stigma still lingering around it. Nevertheless, the country is home to some great poker players who will have an opportunity to participate in the Poker Virtual League on October 14-17.
India has become a hotspot for COVID-19 infections, trailing only the United States in total confirmed cases, so hosting a live Poker Sports League (PSL) tournament would have carried significant health risks. Fortunately, organizers came up with a virtual alternative, so the event could still be held.
The PSL tournament carries a unique approach to its presentation, in that every player will also be a presenter and commentator. All participants received a "shoot kit" from the organizers, including a green screen, headphones, lights, a camera, and a microphone. They will essentially be playing online poker in a unique fashion.
The intention is to use platforms such as Facebook and YouTube to stream their action.
Since the league will also contribute to charity, you can find some of the players hosting on social media by typing in the hashtag #AllinForCharity.
How The League Works
The league will follow an unusual format. It will feature six teams, and every team will consist of five players, with at least one female player per team. Four of the teams are allowed to retain three players from last year's squad. All other players are selected from the FB/GuruPoker Profit Ranking to make up the rosters for the third PSL season.
These new players don't actually get to choose their teams. Instead, they are randomly assigned. All in all, there are a total of 30 skilled poker professionals taking part in the league.
It's important to stress that the league wasn't played for money the past two seasons. These were all passionate and successful poker players who enjoyed testing each others' skills, earning only bragging rights for winning in the league.
This year, it will be different. As mentioned above, there will be a charity aspect to league play. The PSL has partnered with United Way Chennai, Super School India, and ASSCOD.
Three Events of PSL Tournament
The first event of the PSL Tournament will consist of five matches, all of which will be played as 6-Max Sit N Go tournaments on October 14 and 15. On October 16, VPL will host Event #2 when the tournament assumes the form of a 30-player 6-max MTT. The final part will return to 6-Max Sit N Gos on October 17.
Every team will get to vote for one representative who will participate in the final event. The team starting stack will be determined based on the team's performances in the previous two events.
All in all, this popular poker league is making a concerted effort to remove the stigma around poker in India by proving that the popular card game is much more than just gambling. Poker is a game of skill that can also be a team game, requiring members to cooperate closely in order to win.