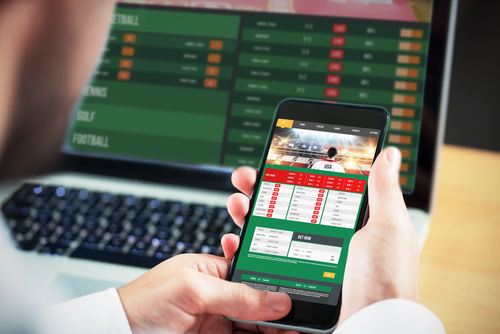 House Bill 606, which proposes to legalize online sports betting in Kentucky, has been approved by the House and will now move to the state Senate. This bill is sponsored by Representative Adam Koenig and was approved by a 58-30 vote with a majority of Republicans in support.
This is the third effort by Koening leading an attempt to bring gambling legislation to a vote in the House. Bills in 2019 and 2020, however, never got past the floor.
Republicans have a supermajority in both the House and Senate, with 37 voting in favor of the bill on Friday. Online gambling legislation failed to make it past the House in March 2020 as Republicans refused to vote on the bill unless they knew it would likely pass the Senate.
As a result, the current bill will first start the committee process in the Senate before heading to the floor for a vote.
Bill Still Has Opposition
There is still considerable opposition to online gambling in rural areas of the state with more conservative citizens. The groups have concerns that sports betting will have a detrimental effect on compulsive gamblers or persons with gambling addiction. Senate Majority Leader Damon Thayer said that legalization would take a "grassroots" effort by the popular online sportsbooks.
Representative Al Gentry, a Democrat from Louisville and co-sponsor of the bill, said that many people in his district in the South End who bet on sports are already doing it. "Access is not the problem. They either do it illegally, or they simply go across the bridge (to Indiana) and do it there," he said.
Although both legislative bodies are majority Republican, representatives have seemed to change their attitude in favor of the legalization of online gaming. Republicans have a 30-8 advantage over Democrats in the Senate. Rep. Robert Stivers, President of the Senate, said he doesn't think the bill will get enough support and that it's "much to do about nothing."
Sports Betting Legal in Surrounding States
Koenig has said Kentuckians are already spending more than $2 billion per year betting on sports in surrounding states and that passing HB606 could generate more than $22 million yearly in tax revenue. In addition, most states around Kentucky have legalized sports betting except Missouri, where it is being considered in the current legislative session.
Kentucky's Democratic Governor Andy Beshear has supported gaming in a state with historic race tracks such as Churchill Downs as part of its culture. If the bill is approved in the Senate, it will then be forwarded to the Governor, who will likely sign the bill into law.
According to HB606, racetracks would be able to partner with one sportsbook provider to support mobile betting on-site. In addition, licensed race tracks could offer wagering on sports at up to two of their installations.
If passed, the legislation would see sports gambling regulated by the Kentucky Horse Racing Commission. It would be offered by a licensed racetrack or professional sports venue with 50,000 seats or more via an online betting app. The law would allow anyone 18 or older to wager on college and pro sporting events.