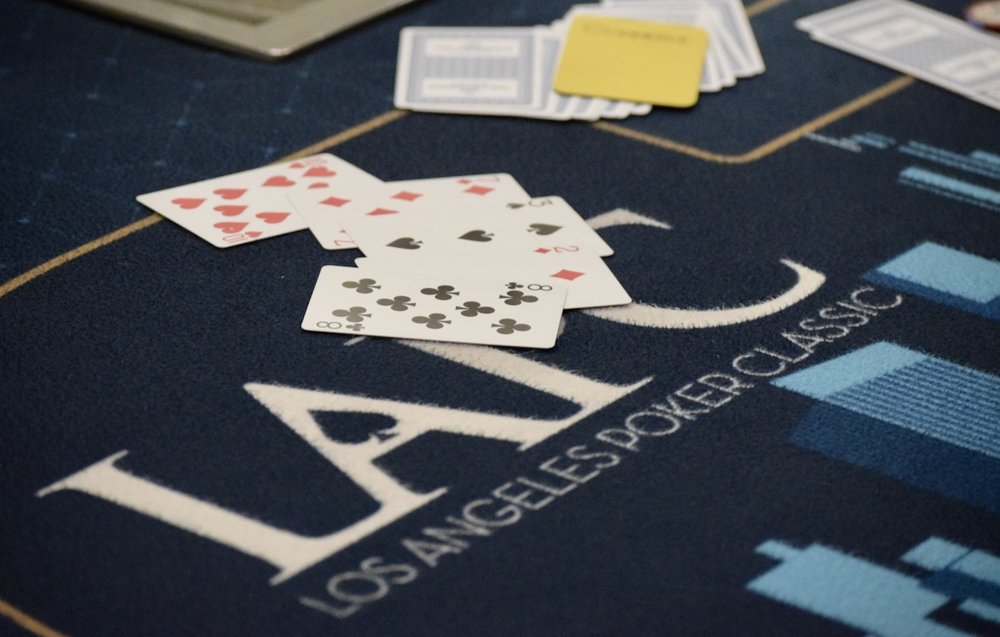 L.A. Poker Classic One Million saw an astounding number of entries, which created a huge prize pool, with the biggest part being won by Josh Parger. A total of 1,770 players applied for this $1K event, and Parger managed to win a total of $227,775. This prize was a consequence of a six-way chop that helped everyone take home at least $95,000, but Parger had the biggest number of chips at that moment which is why he won the highest prize. An additional $30,000 was awarded to him for also being the winner of the tournament. This prize was the second-highest for Parger, who managed to win more than $500,000 back in 2007 when he took part at the EPT. At the moment, Parger has $1.8 million in earnings from.
About The Tournament
The massive field of this tournament resulted in players creating a massive prize pool as well, which totalled $1.7 million. The first 183 places got a cut from this pool, and some of the players worth mentioning who did not manage to make it to the final table but walked away with some money are Freddy Deeb, Matt Clark, Billy Baxter, Ari Engel, and Brett Murray. The start of the final table for Parger was not an ideal one, but he managed to score several eliminations and returned to the game as soon as possible. First of all, he busted Haik Rostomyan, who ended up on the eighth place and won a total of $32,550. He continued on with his ruthless mission of denying other poker players the final prize by eliminating Cord Garcia, who ended in seventh place. Garcia walked away with $41,220.
After these two wins, Parger had a great position for negotiating the six-way split that happened. At one point the players reached a deal where everyone from the remaining six players would get at least $95,000. Some of the players—such as Mihail Morozovs, Aleksandr Gofman, and Kevin Song—walked with the negotiated amount and left Sean Swingruber, Faisal Shihabi, and Joshua Parger to fight for the remaining amount of money.
The next one to go out in third place was Faisal Shihabi, who managed to win $117,995, leaving Swingruber and Parger in the heads-up play. Parger did not take long to win this tournament and end up with the highest possible amount that could be reached after the six-way deal was struck. The second-placed Swingruber won $132,220. Parger also pushed past the $200,000 mark and managed to secure the trophy for himself. This was a huge victory for a poker player who has been playing poker actively for a very long time. It seems that he has been doing pretty well lately, and we can expect to see more of Parger in future tournaments.