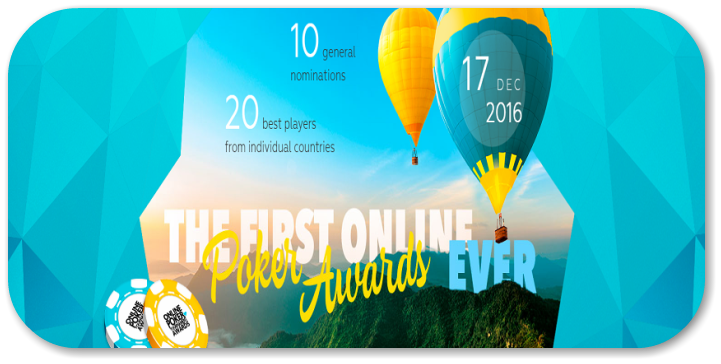 Since its inception in 1979, the Poker Hall of Fame has recognized the achievements of live poker players, but there hasn't been anything for online poker players, well up until now.
Russian online poker result tracking site, MacroPoker, has announced on their site they will be hosting the first-ever Online Poker Awards. It is suitable that MacroPoker is hosting these awards, as it is home to one of the largest online poker results databases.
The MacroPoker online poker player awards ceremony will be aired on Twitch or YouTube on Dec. 17, which are by far the two biggest streaming sites on the net. The Online Poker Awards will recognize the best online tournament players only, as the majority of leading online poker rooms don't allow cash game hand histories to be data mined.
And if you were thinking that it was a difficult task trying to rank the best live poker players, consider how hard it is to do for online poker players. But MacroPoker will give it a good go. MacroPoker has been tracking results since 2012, including all the major online poker sites such as PokerStars, Full Tilt Poker, 888Poker, PartyPoker, iPoker, and many more.
The Top Categories
Online poker players will receive awards in 10 general categories, and it will include the best of the best tournament players. These categories include:
Legend of Online Poker
Best High-Stakes MTT Player
Best Middle-Stakes MTT Player
Best Low-Stakes MTT Player
Best SNG Player
Best HU Player
Discovery of the Year
Player With The Highest Profit
Best Caster
Sponsor Prize
Registered members on MacroPoker can cast votes for the 'Legend of Online Poker' and 'Caster' categories. To be considered for the Legend of Online Poker category, a player must have earned more than $3M from Multi-Table Tournaments since 2012, with a profit of at least $500K, and have played more than 10K tournaments with an average buy-in of at least $100.
Country Awards
The MacroPoker Online Poker Awards ceremony will also hand out awards to the best player in 20 individual countries. With online poker not being legalized nationwide in the United States, unfortunately there isn't any players from the US that will be receiving country awards, they will mostly come from players in European countries.
Players residing in countries such as Australia, Brazil, Canada, France, Germany, Italy, Spain, Sweden, the UK and Russia will get recognition. All the winners will be determined using tracked data from the MacroPoker database. Interestingly, Talal Shakerchi, who you might have seen participating in The Big One for One Drop tournament, is currently leading the UK race, despite being a recreational poker player.