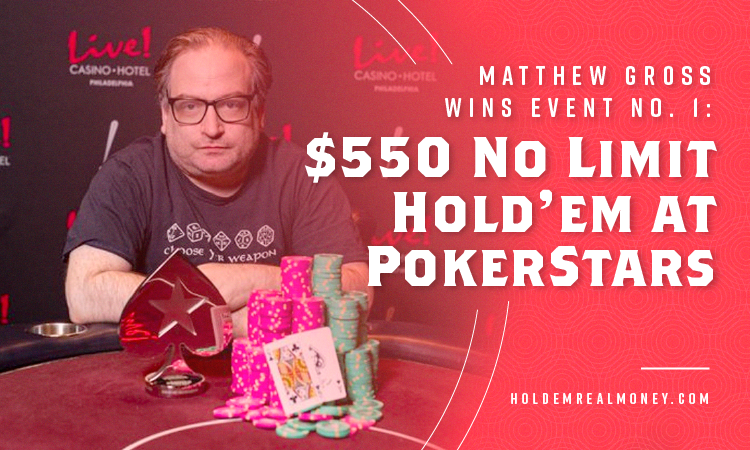 PokerStars Summer Series kicked off on a high note. Matthew Gross stunned his rail when he won $69,568 and a trophy in Event No.1: $550 No Limit Hold'em at Live! Casino and Hotel Philadelphia despite facing tough opponents at the final table. Nevertheless, the champion made a heads-up deal with Elias Garney, who finished second.
Gross remained focused throughout the day despite it having intense action. He had to stake many chips in several pots numerous times during the day without avoiding bluffs.
His bold decisions helped him gradually climb on the leaderboard until he had the second-largest stack after Garney. Yet, Gross got the crucial chip lead and made a deal with Garney that earned him the title.
The champion stated in an interview after the tournament that he felt great defying the odds to bag the top prize. He added that his hope of winning the title increased when he advanced to the final table. Then, his play began gaining momentum after a particular point.
Gross hadn't played for 18 months before the recent $550 No Limit Hold'em tournament. Yet, he occasionally felt like someone having 85 percent as they leave a disabled list. This prompted him to play lights out multiple times.
What Were the Top Finalists' Prizes?
Matthew Gross from the U.S. – $69,568
Elias Garney from the U.S. – $69,567
Boris Vaynberg from the U.S. – $37,180
Michael Dangelico from the U.S. – $27,480
Adam Reese from the U.S. – $20,830
Alesandro Jimenes from the U.S. – $16,670
Soukha Kachttavong from the U.S. – $13,800
Yingxin Chen from the U.S. – $10,960
Donald Bell from the U.S. – $8,185
How Things Unfolded at the Final Table
Gross kicked off the final table's action with a thrilling hand. He made a jam over Soukha Kachttavong's flop continuation bet. His move would have drawn the fold, but he used a flush draw to send it in.
Kachttavong rebounded with a hand after several orbits. He won a big pot after placing a cold four-bet from the blinds.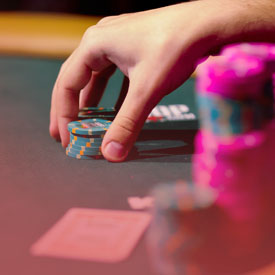 The table's first elimination occurred when Donald Bell's ace-nine lost to Gross' pocket jacks. The former finished ninth with $8,185. Yingxin Chen followed Bell in eighth place with $10,960.
Kachttavong's run ended in the seventh position after Garney used aces to wake up against his jam. Garney and Gross busted Adam Reese, Michael Dangelico, and Alesandro Jimenes, hence reducing the table to three finalists.
The trio deliberated on a chop but failed to agree. However, Boris Vaynberg lost the title race in third place with $37,180 after Garney dominated their button jam, hence preventing them from improving.
Gross and Garney discussed again about the remaining pool before playing another hand. They eventually made a 50/50 deal that earned each of them more than $69,500.
Even so, Gross had a small chip advantage over Garney that helped him secure the trophy. The 1,020 entrants in the tournament doubled its initial guarantee, and PokerStars enthusiasts will enjoy more action for two extra weekends.
Ready To Play Poker Online For Money?
Sign up at our recommended online poker sites and play for a chance to win cash.