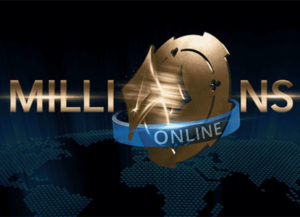 This past Sunday, MILLIONS Online saw three more players topping their respective events and earning hefty prizes for their effort. These players are Gediminas Uselis, Pavlo Kolinkovskyi, and Nelio Relva. Let's take a look at how they performed when playing online poker.
MILLIONS Online #25 Closer
The Closer event lasted for two days, and it had the PKO format. The buy-in for this event was $1,050, and the guaranteed prize pool was $500,000. A total of 583 entrants were recorded, generating the final prize pool of $583,000.
The field narrowed down to 87 players on Day 2, and they took about seven and a half hours to complete the event. In the end, it was Gediminas Uselis who topped the event, winning a total of $98,610. He managed to win $40,200 as a tournament prize and collected another $58,410 through bounties.
His heads-up opponent was Luan Barbosa, who earned $54,397, and Simon Mattsson for $33,392. The fourth place was occupied by another Lithuanian player Audrius Stakelis, who received $20,214 as a prize. Other players who managed to make it to the final table were Harald Sammer, Stoyan Kitanov, and Stewart Kirby.
There was also a mini version of this event, and it required a $109 buy-in. The final prize pool was $258,700, and it was topped by Nelio Relva, who managed to collect the lion's share of the prize — $15,431, in addition to $11,495 in bounties.
MILLIONS Online #27 High Roller Turbo
The MILLIONS Online #27 High Roller Turbo required a $5,200 buy-in and offered a total of $200,000 in guaranteed prizes. The number of recorded entries was 46, as they managed to surpass the guaranteed pool and increase it to $230,000. This event lasted just one day, and it was pretty fast-paced. As a matter of fact, it was completed in less than five hours, and Pavlo Kolinkovskyi was the one to celebrate the victory, having won $75,503.
But he didn't have an easy task in front of him, as the event was star-studded. Pavlo's final opponent was Ole Schemion, one of the living poker legends who lost to Kolinkovskyi in the heads-up and won a total of $45,757.
The third-place belonged to Jonathan Van Fleet, who was waving from Canada. Van Fleet earned a total of $29,842 for his effort.
The fourth place was occupied by Sven Joakim Andersson for $20,690, and the fifth to Timothy Adams for $15,319. The sixth-place belonged to Eelis Parssinen, one of Finland's finest. He snatched $12,834.
The first player to leave the final table was Marius Gierse for $11,046. Two players who were relay close to the final table were also Niklas Astedt and Arsenii Malinov. They finished the game in eighth and ninth place, respectively, and each of them received $10,005, which was the minimum cash for this event.