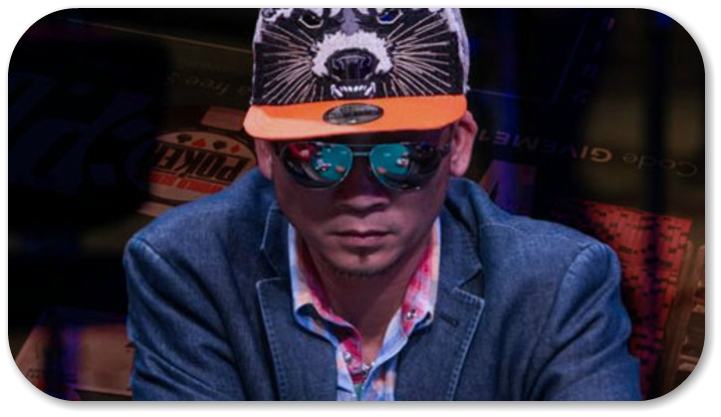 It is not long now before the November Niners return to the Rio Hotel & Casino in Las Vegas. The remaining nine players left in the field of the $10,000 buy-in No-limit Texas Hold'em World Championship return on October 30 to November 1 to determine the winner of the most prestigious live poker tournament.
Qui Nguyen Agrees to a Deal With StakeKings  
Las Vegas poker pro Qui Nguyen who enters the November Nine final table second in chips with 68 million (130 big blinds) has agreed to be sponsored by staking platform StakeKings who recently brought on board Antonio Esfandiari as an Ambassador.
As part of the deal, he is selling a small stake in his action for the Main Event. Nguyen is offering 1% of his action on the site. The potential winnings are calculated using ICM, which shows his winnings coming at $3,919,252.23. Investors can buy as little as 0.0001% or $5 all the way up to 1% of his action which works out to be $39,188.
If you've been watching the World Series of Poker Main Event episodes on ESPN in the lead up to the November Nine, you'd know that Nguyen was sporting a distinctive Guardians of the Galaxy Rocket Raccoon baseball cap during the series.
Nguyen Doubled Up and Continued to Build His Chip Stack
Nguyen nearly busted from the tournament with just twenty one players remaining. He was all-in with pocket jacks versus the ace rags of his opponent. An ace on the turn all but decided it, but an eight on the river completed Nguyen's gutshot straight draw, doubling him up at a critical time in the tournament. He was then able to carry the momentum to the final table.
The 39-year-old then clashed with James Obst in a big pot which saw him continue to build his chip stack even more. Obst checked to Nguyen with a nine-high flush on the river, Nguyen who improved to trip fives bet four million chips to put his opponent pretty much all-in expecting to have the best hand, but because Obst sensed strength he ended up folding the best hand. He went on to bust Obst shortly after having been among the chip leaders with just twenty seven players remaining.
High-stakes poker pro Tom Marchese was also eliminated by Nguyen in an unlucky turn of events. Nguyen scooped a 25 million chip pot to bust Marchese. Nguyen got tricky with a rivered ace-high flush checking it over to Marchese who moved all-in with his jack-high flush only to receive the bad news.
In the final stages of Monday's Day 7, facing a raise and a call, Nguyen squeezed to 2.7 million with


. Shin moved all-in for 14.1 million chips in total with


, but Nguyen's pocket queens held up, rivering a set just to add insult to injury to win a 31 million chip pot.
The bubble burst with the elimination of Joshua Weiss in 10th place. New York resident and poker pro Cliff Josephy is the chip leader with 74.6 million in chips heading into the final table. Every November Niner is now guaranteed at least $1 million, but Qui Nguyen has his sights on the $8 million first place prize money and gold bracelet. He had a huge Day 7 and is the sole remaining November Niner to have a home field advantage.