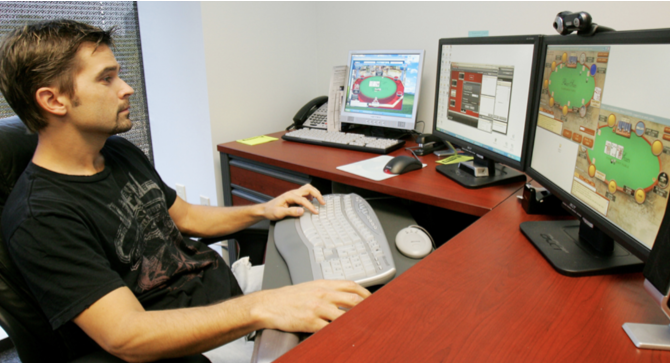 Online poker is more popular than ever, and many land-based players decided to switch to playing on the virtual felt, especially because of the pandemic.
However, both new and experienced players keep making some big mistakes that they shouldn't if they want to become online real money poker professionals. In this article, we'll pay attention to some of these mistakes and what you can do about them. Read on.
Not Playing on Major Online Festivals
Playing poker against some of the best players in the world has never been easier, as they often play on popular online platforms and take part in major online festivals. Even if you don't think you're good enough for a top-of-the-class event, you can always find events that are part of online festivals and are suitable for less experienced players or players on a budget.
Simply put, online poker festivals will make you a more experienced player, so it's an opportunity you should definitely not miss out on.
Avoiding Satellites
Satellite tournaments don't really bring you a monetary prize. Instead, they are your gateway to a high buy-in tournament. In other words, players who play satellites and perform well on them receive a chance to compete in events that would otherwise require you to spend much more money for the buy-in, whereas satellites are usually very affordable.
The only issue here is that many players don't play satellites for two reasons. They either don't like the idea of not receiving money as a prize or don't have the will to browse for satellites that could help them earn their place in a major tournament.
Either way, players shouldn't miss out on opportunities provided by satellite tournaments.
Not Studying Poker When Not Playing
This is an ongoing mistake that we've probably talked about over and over again. Some players only do the studying while playing very little, and others just play without any studying.
The idea is to combine both types of "learning" poker to get the most out of your game and be prepared for every possible scenario.
If you haven't had any experience studying the game outside the poker table, you should start searching for some books often recommended by top-notch poker players, such as the Super/System by Doyle Brunson.
Tilting
The mental side of poker still applies, even if you're playing the game online. Anyone can tilt and start making unreasonable choices during online cash games and tournaments.
This can be even more dangerous compared to live poker, as you risk losing a lot more money, as it's much easier to transfer your funds to online poker sites. Therefore, it's of essential importance to recognize and stay in control of your emotions when playing poker.
Not Paying Attention to Basic Poker Strategy
Poker is essentially very simple, and there are several basic poker strategies that every player should know and apply all the time. The problem is that many players forget about these and just get carried away.
Some even try experimenting with advanced strategies while skipping over the basics, which is almost always a recipe for disaster.