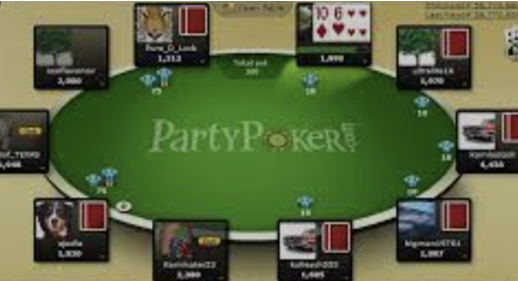 With the recent talk of a global blacklist for online poker cheaters, Partypoker has revealed an internal blacklist it will use to prevent cheaters from participating in future live real money poker events.
Partypoker will ban players through its blacklist from all its MILLIONS, PPC, and Grand Prix Tour in-person events. The Head of Game Integrity for the operator, Juha Pasanen, recently spoke about the ban in a Partypoker blog post, which concerns all parties in the world of virtual poker.
Pasanen had previously talked about the possibility of a global blacklist in which sites would share their individual lists of banned players and have them blacklisted from all participating platforms.
This applies whether or not they are guilty of cheating at another site. However, this would be difficult as the idea has many problems that would need to be solved first.
Many Challenges Ahead for Global Blacklist
In the recent post, Pasanen said, "There are a multitude of challenges with the introduction of a global poker blacklist, and although it is a concept we are keen to explore, realistically, this is not a short-term project. What we can do is protect partypoker LIVE events through our own blacklist that is enforced at all of our MILLIONS, PPC, and Grand Prix Tours across the world."
He added, "One of our core philosophies at partypoker is to recreate the thrill of a live poker experience when you play online. In the same manner, it would be remiss of us to promise a fun and fair playing environment in our online events if those same cheaters are able to sit down opposite you at our live tables."
While chances are there will be no global blacklist as Pasanen would like to see, the provider is one of the first operators to release information about the online bans without releasing the names of the blacklisted players.
Data privacy laws currently prevent operators from publicizing the identity of players that have been blacklisted, meaning only the specific operator will know of the ban.
Some Operators May Be Resistant
Instead of a global blacklist, the most operators can do right now is share information about banned players among the other operators within a jurisdiction. This information is also likely never to be publicized. For example, PokerStars recently dealt with allegations of a few elite players, including Ali Imsirovic and Jake Schindler, for cheating on their site.
However, the site never released a statement about whether the players had been blacklisted from the upcoming EPT Monte Carlo event. Despite what Pasanen and other providers want to happen, this is the norm in the industry and doesn't look like it will change anytime soon.
The issue for many players is which operators can be trusted more than others. The facts of the situation still slow the hopes of a global blacklist.
Many operators may not want to participate in keeping a blacklist or share information they may know about cheaters on their platform. Some may even turn a blind eye to cheating if they feel it may impact their bottom line.