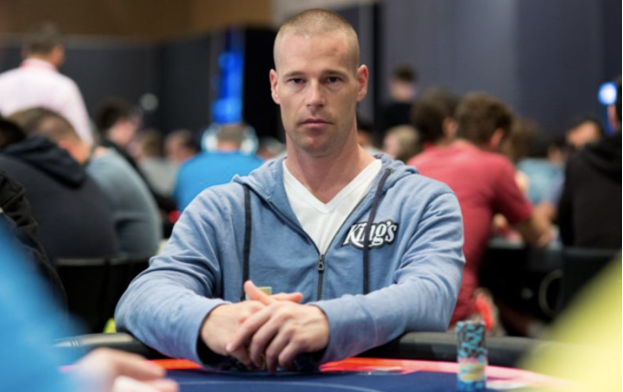 When masters of poker speak — we listen. Whenever some very successful poker player is willing to share their ideas, tips, and tricks that make them the best, it's always wise to focus and try to soak up as much as possible.
Patrick Antonius is a Finnish real money poker player who is highly regarded as one of the most successful European players of all time. He has managed to amass more than $12 million in live tournament earnings, along with a title at the European Poker Tour. Needless to say, he is currently on top of the Finnish poker all-time money list.
So, what can Patrick say that's beneficial for upgrading our poker game? Let's hear him out.
Start Small First
Every poker player dreams of winning big money right away, but that's not the right approach, according to Antonius. He believes that everyone should start playing for pennies before gaining enough experience to move to higher-stake games.
Patrick admitted to having started to play micro-stakes first before switching to games for big money.
Find the Game That Meets Your Needs
Remembering his loss to Juha Helppi in a fixed-limit hold'em game, Antonius pointed out the importance of finding the best game for you.
There are all kinds of poker out there, so pick one type and stick to it until you master it. Once Antonius focused on no-limit hold 'em, he started being very successful.
Hang Out with the Best
If you have a chance to meet and hang out with the best poker players from your area — do it! That's as simple as it gets.
Antonius spoke about his relationship with other legendary Finnish poker players, including Helppi, Jani Sointula, Jani Vilmunen, and Aki Pyysing. He said that they were good friends traveling together to poker games and tournaments and that there was a lot of competition between them.
Let Your Ego Go
According to Antonius, every poker player needs to recognize their strengths, but that's not all. Players need to be aware of their weaknesses as well, and one of the ways to approach this as objectively as possible is to let go of your ego. This will also help you think more clearly when there's too much money on the table, which would alter your thought process.
Don't Always Rely on GTO
GTO, game theory optimal, may help you, especially if you're playing online poker. But Antonius said that players often become too attached to it, making poker a math game, and one shouldn't neglect other factors besides math.
For example, psychology is equally important, as players need to study their opponents to make the right decision. Antonius admitted that his decisions are rarely based entirely on math.
Final Thoughts
Hopefully, you now have a better overview of Antonius's approach to playing poker and will incorporate some of the advice shared here to improve your poker skills and get better results while playing cash games and tournaments.