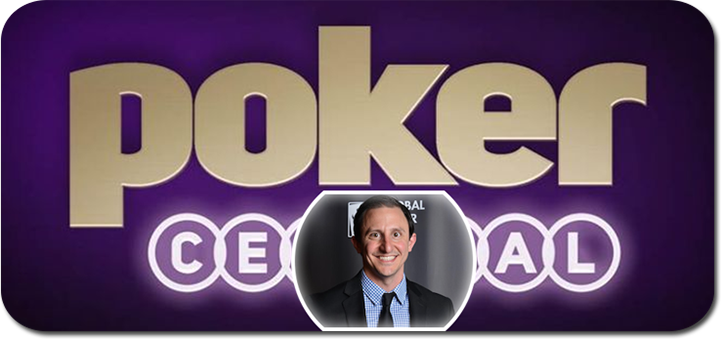 Poker Central, the famed network that televises anything and everything related to the great card game, has just announced that it will be adding a new show to their weekly lineup. The show, PrimeTime Poker Report will have as its host Donnie Peters, the very own Editor-in-Chief of PokerNews. The first show will take place on Wednesday, May 18 at 9 p.m. ET/6 p.m. PT, and will be taking that slot every Wednesday night.
Poker Report News Show
PrimeTime Poker Report will follow in the footsteps of shows like The Colbert Report, Daily Show, and others that present more than just the latest news. Peters will present the latest in industry news, as well as giving his own expert insight and analysis, as the show will also have plenty of guests and co-hosts. Lasting an hour, they will discuss poker, the news, and scandals surrounding it, and will undoubtedly get a few laughs along the way.
This light-hearted show will be Poker Central's next valued addition, as Dan Russel, VP of Programming, stated,
"Poker Central is excited to offer PrimeTime Poker Report each week to our growing TV audience of poker enthusiasts around the world. The timely news, information, and commentary provided by Donnie and his team will be an extremely valuable addition to Poker Central's television lineup."
A production company out of Las Vegas, Farra Productions, has been hired to manage and produce the show with their two expert producers, Dave Farra, and Matt Brown.
Bringing More Content to the Poker World
Peters, who is involved with the PokerNews Podcast, is excited to be working on such a large project, one which will give players and fans a chance for new content of their favorite card game.
"I'm very excited for this new project. Fans of the PokerNews Podcast should know exactly what to expect, as the idea of the show spawned from the success of the podcast. It'll be fun and entertaining, but also informative. All parts involved have been working hard behind the scenes, from Dave and Matt at Farra Productions, to Poker Central, to my team here at PokerNews, and I look forward to the premiere on May 18."
This will be a collaboration between PokerNews and Poker Central as they will be creating a contest for the audience members where they can win Poker Central prizes. For those interested to see what they could win, tune-in to the first episode and the details will be broadcasted. You can find more information on how to view the broadcast here.