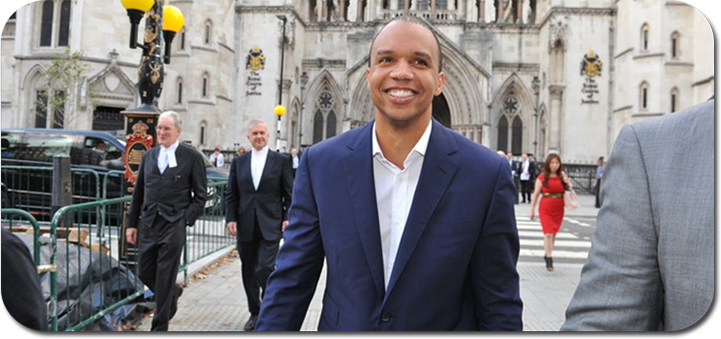 Phil Ivey, the 40-year-old poker pro that is highly recognized as one of the best around the world, lost a case against the owners of a Crockford's Club in 2014, where he used a technique called "edge sorting" to gain an advantage. He was accused of cheating by the London casino and refused to pay him the £7.7 million he had won from playing a Baccarat variant known as Punto Banco. When he was done playing, he was expecting the money to be wired into his account, but the money never arrived; only the £1 million of his own money was returned.
Opening a Debate on What Cheating Is
The Genting Casinos group and the lower courts determined that Ivey had cheated, in the sense of being dishonest, which is why they never paid him his winnings. However, he and his attorney, Richard Spearman, state that Ivey never acted dishonestly and even the judge found him to be truthful. On one side you have the casino and Mr. Justice Mitting saying that "edge sorting", as well as "by using the croupier as his innocent agent or tool," that Ivey cheated.
Ivey simply states that he gained an advantage by using flaws in the cards themselves, something the casino should have fixed or foreseen. Edge sorting is when a player uses little flaws on the edges of the playing cards in order to determine if the cards are high or low in value.
Christopher Pymont, Genting's lawyer stated on their behalf,
"Baccarat is a game of pure chance. It is not a game of skill, it is not a game of mixed skill and chance. You are not supposed to know what is coming out of the shoe. Those are the rules."
Although this may be true in the simplest forms, players always look for an advantage when playing, whether it is using statistics to try and guess the next number on the roulette table or even using basic strategies to win at blackjack. However, this has opened a debate on what cheating is.
Trying to Get His Money and Reputation Back
Ivey has been given the chance to appeal the 2014 decision, and with this opportunity, he has asked the U.K. courts to actually decide what the legal definition of cheating is, as well as what it constitutes. The Genting casino is claiming that not only did he cheat, but he acted dishonestly. This would work in his favor as a judge already claimed that he was being honest in his attempt to gain an advantage. His appeal revolves around this fact, as well as the fact that the casino did nothing to fix the edge sorting issues in their cards, leaving it there for players to take advantage of.