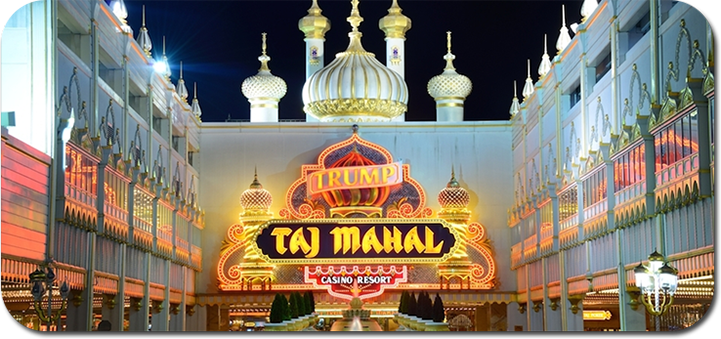 Good news for live game players, as the Trump Taj Mahal is planning to reopen their famous poker room after a little over a year since it was closed. This iconic Atlantic City casino decided it would be a great time to bring back the live poker games and tournaments to their gaming floor, which will be reopening on Friday, May 13. It was speculated that it would take a couple more months to reopen, but it seems they want to get out ahead of the poker craze that has been going on ever since PokerStars came back to the United States, making New Jersey its first stop.
Trying to Boost Poker Revenue
The owners of the property, Tropicana Entertainment, stated that it was looking forward to the reopening of their once famous poker room, hoping it will help boost poker revenue in the state and bring in more players. The room used to boast having the most tables out of any other casino, having 48 tables ready to be played at. With the reopening just around the corner, we still do not know how many tables they will have in the room, but it sounds promising.
The last year their poker room was open was in 2014, and their numbers did not seem too bad, generating $3.57 million, bringing it to fourth behind:
Borgata: $19.87 million
Bally's: $4.4 million
Harrah's: $3.8 million
Despite this, they said they were not turning a profit, which is why the closed their doors. Hopefully, things will be different this time around.
Planning for a Big Improvement
It seems that Tropicana Entertainment has learned from their mistakes, and taken a page out of the casinos that have successful poker rooms, as they have a fresh new look for their room. President and COO of Tropicana Entertainment, Tony Rodio has this to say,
"This is an exciting time for Trump Taj Mahal and we want our players to be a part of it. Our strategy is to put our customers' interests at the heart of every decision we make as we return the Taj to its rightful place as a leading gaming and entertainment destination."
As part of their grand reopening, they will be offering some great promotions, including the giveaway of fifty 30" LED TV's, as well as other assorted prizes like t-shirts and hats. This would be one positive step for the Trump Taj Mahal, although the future of the entire casino is still being debated, as owner Carl Icahn stated that he would not invest money if New Jersey passed the gaming expansion bill. All we can do is wait and see how well the revamped poker room does.