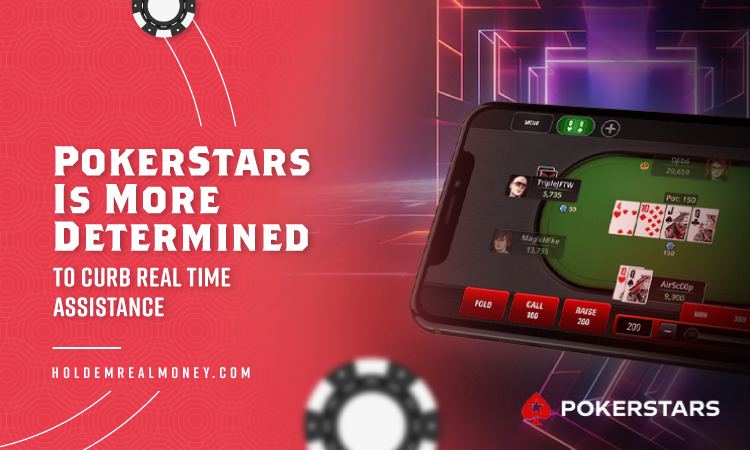 Real Time Assistance (RTA) is a growing concern in the country's online poker industry. It constitutes an individual relying on a third party's advice as they play, hence undermining poker's integrity.
PokerStars is a successful poker operator in the United States. Yet, it is still facing the RTA challenge, hence prompting it to formulate an advanced strategy to deter RTA players in its rooms.
RTA Affects Games' Integrity
PokerStars has been upholding integrity in its games for a long period. This includes handling the RTA issue that has existed in the country for over a decade.
The poker operator applied a distinct approach entailing monitoring players' interaction with their mouse while playing. It recognizes fully automated bots by checking unique human behavior.
Generally, an operator has to be innovative throughout to beat cheaters. PokerStars has a long-standing innovation culture as its team of technical experts easily adjusts to various threats in the poker industry. They understand the essence of concealing their detection techniques, not to alert dishonest players.
The company has a fierce battle with cheat developers. PokerStars constantly creates and upgrades its gaming tools frequently.
It prepared for increased Game Theory Optimal (GTO) solutions and set several countermeasures. PokerStars created sophisticated systems that can track over a hundred players' actions and decisions in real-time. However, it needed high initial investment capital and continuous development that have helped it lead in the RTA battle.
RTA Detection Tools
PokerStars's tech gurus develop its detection tools in-house. They have a unique design that helps the poker operator catch fraudulent players. The company applies several techniques to recognize various cheaters, like those who consult in do-or-die moments and GTO experts.
The detection tools are efficient when identifying occasional RTA users due to their data's behavioral indicators. PokerStars' team has worked tirelessly for almost two decades, striving to maintain honesty and fairness in all games. Thus, the staff has immense experience in curbing cheating.
The workers have played numerous online poker hands and perfectly understand poker's tricks. Dedicated developers support the Game Integrity Development Team that enhances fair play by updating PokerStars detection tools.
The RTA Detection Procedure
The gaming operator has an over 95% detection rate. It considers setbacks as an opportunity to improve its systems since they don't detect all unlawful activities. It reviews player reports to detect cheaters.
Even so, PokerStars hasn't disclosed its detection process' subtle details. Instead, it offers insight into its RTA investigation procedure. It receives alerts that indicate fraudulent action in real-time. They consider factors like extra data points and player decisions.
The operator suspends an individual's account once it confirms suspicious activity. Then, it conducts a comprehensive investigation, including phone and video calls.
PokerStars applies a tough zero-tolerance policy concerning RTA. Its integrity measures include retaining an account's balance after permanently banning a cheater. However, it reimburses other affected gamers.
Start Playing Online Poker Now!
Join one of our recommended sites and have fun while playing for real money.