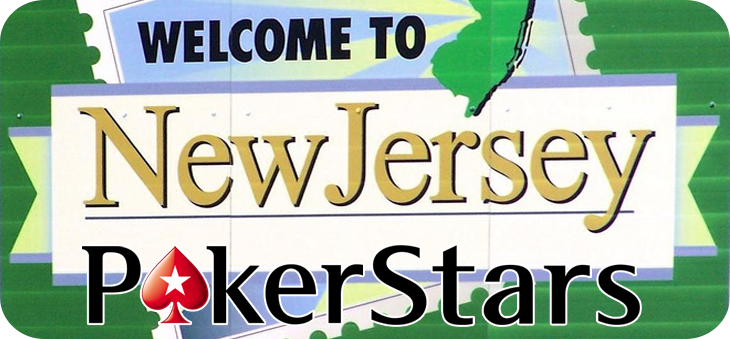 There is big news for poker players in New Jersey, and possibly the rest of the United States if everything goes smoothly, as PokerStars and their parent company Amaya Inc. have set a date to finally launch their amazing platform. The giant plans to unveil and launch their real-money platform on March 21, giving fans and players less than a month to prepare for the great games that will be offered, including the all-time favorite Texas Hold'em.
Returning after Black Friday
Many players already know, and have even experienced Black Friday in 2011. This was when the poker giants like PokerStars, Full Tilt Poker, and Absolute/UB were charged with illegal online gambling and pushed out of the US market. However, under new supervision and management by Amaya, PokerStars looks to be making a gallant return to the United States through New Jersey.
They had already tried to enter the market in 2013, where they had applied twice for gambling licenses, but the Division of Gaming Enforcement had placed a two-year suspension on the company; stating the executives continued to receive money from the U.S. after the government made it illegal for online gambling. PokerStars paid the $547 million fine to the Department of Justice, without admitting any wrongdoing. They are still trying to appeal an $870 million fine in Kentucky for having taken bets from 2006 to 2011.
New Jersey Perfect to Start Over
New Jersey has been making enormous strides in the online gambling industry, and with the launch of the new PokerStars website, they will have 18 sites so far. They will be fully licensed and regulated by the state, so players will be able to play online poker legally for the first time in years. PokerStars partnered with Resorts Casino Hotel, as any website must be sponsored and connected through a brick-and-mortar casino in order to be licensed. David Baazov, Amaya's chairman and CEO, is pretty amped up about this upcoming unveiling,
PokerStars is the global leader in online poker and trusted by its customers for its robust and innovative technology, world-class security and game integrity. We are honored and excited to now bring these experiences to New Jersey.
The online gaming is already booming in New Jersey, where they have won $149 million in 2015, which is a 21% increase over the previous year. With the introduction of the new PokerStars site, they expect that revenue to continue growing. However, the website won't only offer poker, but rather it will offer players online table games and slots as well. This will restrict its activities to the New Jersey borders, but it is a start. They can always try to get into Nevada or Delaware, who are the only other states that currently allow online gambling.
As more states move to get a piece of the pie, and with PokerStars already with a foothold in the United States, we may see them expand more each year and give players what they want, Texas Hold'em and much more.