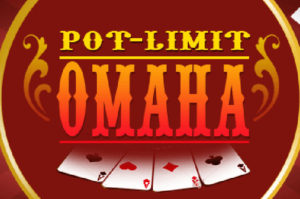 If you need a rest from playing Texas Hold'em, you should definitely check out the Pot-Limit Omaha, which is also known as PLO. It is the second most popular poker game in the world, yet the number of players who consider this their primary option is not that high.
PLO can be very entertaining if you understand the core rules and know how to apply them to sway the odds to your favor. Although many things are similar to Hold 'em, there are a couple of things that you need to pay attention to make the most out of this game. Let's take a look at some of the ground rules.
There Are Four Hole Cards
Instead of two, you get to receive a total of four hole cards. However, you cannot use all of them for making your hand — just the two that fit the best. For example, if you have three aces in your hole card (which is highly unlikely to happen), you can use only two of them.
If another ace is among the community cards, you wouldn't be able to make four-of-a-kind, as you will be able to use only two aces for making the hand.
That's basically the only difference when it comes to the gameplay rules. However, betting is also a bit different compared to Texas Hold 'em.
Top Pot-Limit Omaha Poker Sites
Start playing pot-limit Omaha at these top online poker sites:

Pot-Limit = Limited Amount You Can Bet
The second big difference is in the betting round itself. Texas Hold'em is a game with no limits, meaning you can bet as much as you want on every hand. However, PLO has different rules when it comes to making bets.
In PLO, the most you can bet is the total size of the pot that also includes your call. For example, if there's $100 in the pot at the time you're about to make a bet, you will not be able to bet more than that amount. Therefore, the highest amount you can bet is $100. However, the player after you will be able to make a total of $400 bet. How so?
Well, the first size of the pot is $100, and the opponent's bet is $100 as well. Moreover, the second player called the first bet for $100, which is $100 in total. When all of that is added to $100, it makes it a total of $400.
This is confusing while on paper, but once you start playing the game, you will see that it's not that difficult to understand the betting process. You just have to take into account that you cannot make all-ins if there's no room for such a thing. This vastly differs the betting strategy you need to use to maximize your potential.
Just like Texas Hold 'em, PLO takes time to understand and master. There are numerous great pieces of content on the web diving deeper into the very essence of the game and discussing many strategies along the way.