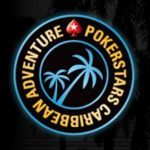 The PokerStars Caribbean Adventure tournament is currently underway and some of the biggest names in the poker industry have taken part in it. The accompanying event which drew all the attention is the $25,000 PokerStars Players No-Limit Hold'em Championship, and it started back on Saturday. We are patiently waiting for the winner which could be decided at any moment now. However, let's focus on something else right now as we wait for the tournament to end. The Caribbean Adventure doesn't only include poker, there are dozens of things to do while you are on these islands. If you like to try tasty dishes, make sure to watch out as some of the can get expensive.
Poker players enjoy eating in some of the nice restaurants which are all nearby each other. If you like Italian food, make sure to check out Casa D'Angelo or Olives. There are two Asian restaurants as well, one of them is called Nobu and makes great sushi, while the other is called Stix and focuses on making extraordinary Chinese food. However, all of these restaurants may charge you approximately $50 per meal, and that can be too much for some of the tourists.
What Are The Cheapest Options?
The two cheapest options at the moment include the deli and the pizzeria where you can eat get stuffed for only $15. Make sure to check out other mid-tier places where you can eat as they offer food for about $30. Now, it's not all about poker and food at this time of the year, and there are plenty of things to do, especially due to the fact that the climate is great. If you are a type of person that likes swimming, you will find that there are many pools as well as the beautiful seaside. Make sure to check out the amazing tourist attraction called swimming with pigs where you can basically — well, swim with pigs. It turns out pigs love to swim and the ones at the Bahamas became a real attraction to the tourists recently.
Finally, if you like sports and exercise, you will find out that Atlantis offers a lot of options there as well. Lovers of tennis and basketball could enjoy courts which are located on the premises for $50 a week. If you plan to walk, take into account that it takes time to reach the courts. If you cannot make it through the day without a cup of coffee, you will be happy to know that Atlantis also has a Starbucks. Just turn right when you go through the main entrance and go downstairs. However, make sure to get up early in order to grab your cup of coffee as players usually create a queue in the morning in order to kickstart their poker game with coffee.