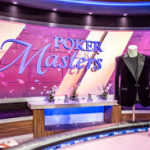 Poker players who consider themselves high rollers started wondering what happened with Poker Masters, which was a part of PokerGO, last September. 
However, they have to worry no more, as Poker Central announced the new Poker Masters series which will start in November.
All players who decide to become a part of it will have an opportunity to rack up points on a new promotional leaderboard which is branded by Jeep this year. Poker Central and Jeep partnered up recently, and top finishers will have an opportunity to receive prizes from this partnership.
Poker Masters Schedule
All fans who want to watch some high-quality high-stakes poker will be able to tune in via their PokerGO apps between November 4-14. Fans can watch the tournament, known as Poker Masters 2019, as it takes place in PokerGo Studio. The studio is located just outside the popular casino resort known as ARIA, according to a press release from Poker Central.
This piece of news is sort of an update as the original date planned for Poker Masters was November 1-10. The entire thing shifted four days forward, but the reasons for this were not disclosed.
In comparison to the events that took place in 2018, this year's tournament will have much more events. First of all, it's important to say that the $100,000 Main Event will remain the same, but that the focus will shift to games which are outside of no-limit hold'em.
There are a couple of mixed events that are included in the 2019 tournament such as $10,000 8-Game and $10,000 Big Bet, which is a mix of PLO, 2-7 single draw and no-limit hold'em. Furthermore, pot-limit Omaha and short deck events will return once again with a more accessible buy-in of $10,000. This is a lot less compared to the $25,000 that players had to pay last year to participate.
The first tournament will be $10,000 no-limit hold'em on November 4. The next day, players will be able to take place at $10,000 pot-limit Omaha. November 6 is reserved for $10,000 short deck, and November 7 is for $10,000 8-game.
Moreover, players will have an opportunity to take place in $10,000 big bet which will take place on November 8. Starting from November 9 are all no-limit hold'em events. The three of them that take place on November 9, 10, and 11. November 12 is for $50,000 no-limit hold'em, and November 13 is the $100,000 no-limit hold'em (Main Event).
The player who manages to win the most points and tops the leaderboard will receive $100,000 bonus prize money and get to wear the legendary purple jacket. The two previous winners of Poker Masters were Ali Imsirovic and Steffen Sontheimer. All poker fans are waiting to see who will be the next jacket-wearer.