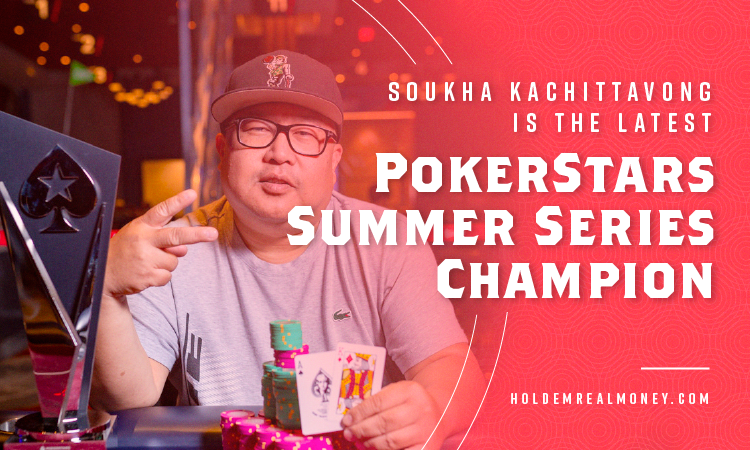 Live! Casino and Hotel Philadelphia hosted PokerStars Summer Series Event No.2 last week, and Soukha Kachittavong won the top prize. He signed up for Event No 3: $2,200 No-Limit Hold'em and topped the 448-entry field to win the trophy and $147,735 first-place prize. This was his third time to play at a final table in the ongoing series.
Kachittavong didn't rush to select cards during the event. Instead, he patiently searched for crucial spots that would give him an edge over his opponents. He beat Greg Himmelbrand in the last heads-up match and won the tournament despite having a 4:1 chip disadvantage for a while.
The Top Players' Payouts
Soukha Kachittavong – $147,735
Greg Himmelbrand – $147,735
Andrew Porter – $79,150
Adam Reese – $53,595
Norman Rogers – $41,190
Keith Crowder – $34,200
Chan Kim – $28,655
Jamie Gold – $23,105
Christopher Moon – $17,560
The Final Table's Action Highlights
The event's final table had experienced players, each of them eyeing the top prize. Christopher Moon was the first finalist to leave the table after Kachittavong's pocket aces beat his ace-jack.
Jamie Gold lost most of his chips shortly after Moon's exit. Adam Reese's seven-eight suited beat Gold's ace-four, and he eliminated him in eighth place. Chan Kim followed Gold in seventh place after his pair of sevens lost to Reese's pocket eights.
Reese busted Keith Crowder in sixth place after his opponent tried to go all in on the turn and force him to fold. But the former turned a boat and ended the latter's run.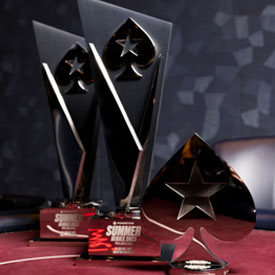 Norman Rogers left the table in the fifth position after Himmelbrand put all the money in after turning a straight against his rivered set. The move resulted in a huge four-bet pot between the duo.
Himmelbrand received Reese's fold and turned the river. The latter got the stack lead briefly and later lost it after several cold decks.
Andrew Porter eliminated Reese in fourth place. Unfortunately, he followed him shortly in third place despite being calm most of the day.
Porter's exit set up a tough heads-up match between Himmelbrand and Kachittavong.
Himmelbrand had a huge chip lead until Kachittavong started winning consecutive small pots. The latter adopted a more aggressive playing strategy and placed three-bets.
Even so, Himmelbrand strived to retain vital spots that would earn Kachittavong a chip advantage. The latter made several keen moves that reduced his chip gap with the former.
Kachittavong got a small chip advantage over Himmelbrand before proposing a $147,735 even chop. The latter accepted it, and they shared the remaining pool equally. However, Kachittavong received the title.
He disclosed after the tournament that one needed luck to remain at the final table as it was star-studded. He was elated and speechless for a while when he received his second title in the PokerStars Summer Series. He almost left the table after his stack reduced drastically.
Play Poker Now Online!
Here are our most trusted poker betting sites to play for real money.