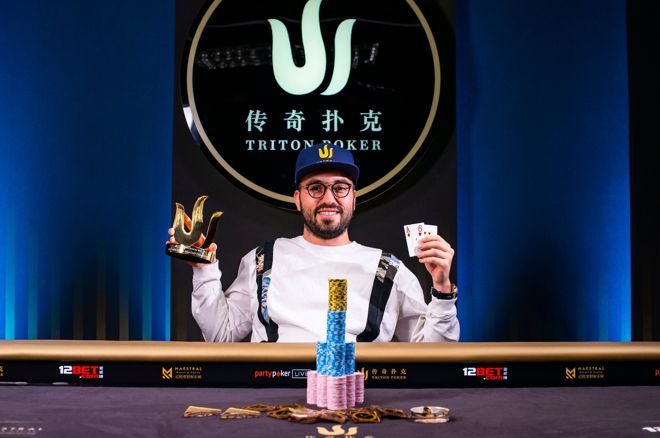 Another event that was a part of the Triton Poker Series Montenegro wrapped up, and Bryn Kenney managed to top the field of 79 entries, which also include 34 re-entries. The name of this event is Event #2: HKD 500,000 No-Limit Hold'em Six Max, and it rewarded Kenney with a total cash prize of HKD 11,230,000 (approximately $1,432,264). This win was officially the first one for Bry Kenney at an event that is a part of Triton Poker. He has amassed more than $32 million in live cashes, and the latest prize helped him with that.
However, Kenney had great results before in this tournament, one of the most notable ones being when he ended in second place in the 2016 Triton Poker Super High Roller Series Philippines HKD 500,000 Main Event, where he won a total of HKD 10,870,700 ($1,401,694). Bryn Kenney has a very interesting relationship with poker and a unique philosophical approach to it that makes it more interesting. He believes in strong and 'ferocious' play instead of achieving great results. In fact, he stated that he had made some great value bets in the tournament and had done some really good bluffs that made him feel strong. Furthermore, Kenney discussed getting in 'the zone'. Which is a state of mind where a poker player only thinks about cards and nothing else. He added that he had felt great being in the zone as it had made him think about his play.
Final Table Results
The second day was also the final one as the number of entrants was not very high (but high enough for a high-roller event). A total of 24 players returned to the tables and tried their best to make it to the final table. Erik Seidel and Xuan Tan were the chip leaders at the start of the day, but neither of them managed to make it to the final table, nor earn any cash. The first player to cash out was Cheong Cheok Ieng, who ended up in ninth place. He was followed by Danny Tang in eighth, who earned HKD 1,410,000 ($179,705).
The final table began with seven players competing for the first place, and the first one to hit the rail was Richard Yong from Malaysia. He was soon followed by Christoph Vogelsang in sixth place and Jason Koon in fifth. The fourth-place player was Sergio Aido from Spain, and the third-place one was Ivan Leow. The heads-up play was between Daniel Dvoress and Bryn Kenney, with Dvoress having a 5:3 chip lead at the start of the final part of the tournament. However, Kenney was able to gain a chip lead in a short period and quickly managed to wrap up the game and win the event.