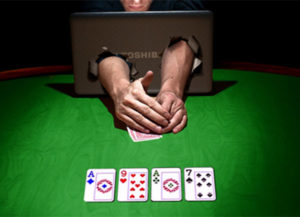 The year 2020 was probably one of the worst years for the gambling industry, including poker. Many live poker tournaments were either postponed or completely closed their doors for the year due to the ongoing Covid-19 pandemic. Countries across the world instructed casinos to shut down for a certain period of time, and many poker players were left without their primary source of entertainment. More importantly, they were left without income.
However, not all was that bad, as online poker platforms suddenly started thriving. There was a huge influx of players, especially those who are used to live poker cash games and tournaments since they had no other option at that moment.
It's February 2021 now, and things are getting somewhat better with the Covid-19 pandemic. The vaccines are already being distributed, and the number of daily cases is falling. Whether this trend will continue remains uncertain.
The poker community is still mostly online. Right now, it's still early to talk about any major poker events taking place live, so many tournament operators decided to announce online versions for 2021.
Major Events in 2021
Last year, there weren't many major events. Most of the European Poker Tour events were completely canceled, except for Sochi, and WSOP took place online. It's too early to make any kind of concrete prediction regarding 2021, but it's safe to say that the biggest tournaments won't still risk it by hosting land-based events with thousands of people. Perhaps the WSOP will do a similar thing it did in December 2020, with a hybrid type of play, where most players took part in the event online, but only the final table took place live.
Still, we can already see some operators hosting live poker tournaments. For example, a WPT event took place several days ago in Florida, and a total of 1,573 entries were recorded. In the times of the pandemic, that seems like a pretty solid number. However, this figure also showed that players cannot wait for some land-based tournaments to take place. After all, those who prefer real poker rooms to virtual ones will probably never settle for playing poker online.
Online Poker Legislation 2021
Right now, online poker is completely legalized and regulated only in a handful of states in the US. This may actually change in the future, especially now that Donald Trump is president no more. Trump was part of the anti-online gambling lobby lead by the deceased Sheldon Adelson. As it happens, the casino mogul also passed away recently. It's safe to say that the stars aligned for online gambling operators, as they have a bit more hope when it comes to legalizing online poker in the US. According to some of Biden's statements, he won't stand in the way of the development in online gambling.
Therefore, 2021 could actually be an exciting year for online poker. However, once the pandemic is over (and everybody hopes it would be soon), land-based poker rooms could probably expect an enormous influx of players.