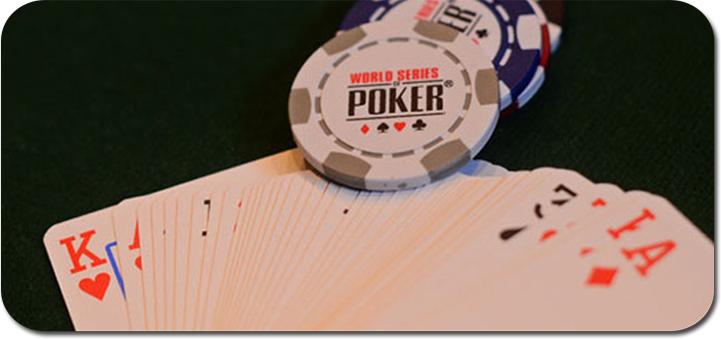 The 2016 World Series of Poker Main Event began just two days ago and as we make our way into Day 1C of the popular Texas Hold'em tournament, the number of players that have signed up to play so far has been slightly higher than past years. During Day 1A, there was a total of 764 entries, up from 741 in 2015 and the latest count on Day 1B was at 1,733, also up from 1,716. Although the numbers are only slightly higher, it shows just how many players come to try their luck during the big event.
More Players and Stack Leaders
So far, there has been a total of 2,497 players and as we go into Day 1C of the Main Event, organizers would need at least 3,923 entries in order to beat last year's player base of 6,420. Players that got knocked out on Day 1A and early on Day 1B could buy back in, along with new players just arriving. The breakdown of each day and the stack leaders are:
Day 1A Stack Leaders
Of the 764 players that entered, only 567 made it through the first round. The top stack leaders are:
Gary Sewell: 312,500
Alvaro Lopez: 306,200
Scott Neuman: 226,000
Sean Case: 222,500
Matthew Ashton: 212,100
Day 1B Stack Leaders
Of the 1,733 players, that entered, only 1,301 players were able to survive. The top stack leaders are:
Andrey Zaichenko: 292,700
Kenny Hallaert: 269,400
Kevin Powell: 219,800
Chang Luo: 203,800
Eric Afriat: 200,500
The rest of the stack counts for Day 1A and 1B can be found here.
Remaining Days to Play
There is still plenty of action to watch, as Day 2A, 2B, 2C taking place July 12-13 will help narrow down the field even more. With the rest of the schedule looking like this:
| | | |
| --- | --- | --- |
| EVENT | DATE | START TIME |
| Day 3 | July 14, 2016 | 11:00 a.m. |
| Day 4 | July 15, 2016 | 11:00 a.m. |
| Day 5 | July 16, 2016 | 11:00 a.m. |
| Day 6 | July 17, 2016 | 11:00 a.m. |
| Day 7 | July 18, 2016 | 11:00 a.m. |
| Final Table (Day 8/9/10) | October 30, 2016 | TBD |
As usual, the final 9 players will get to rest for a few months before they face-off for the glory, gold bracelet, and the big cash prize. Right now, we get to see the thousands of players trying to make it to one of those nine seats. Just who will make it there remains to be seen.