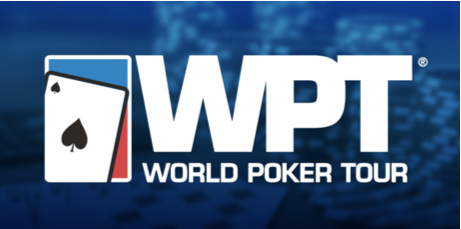 As 2022 kicks off, the World Poker Tour (WPT) and the organization behind the event have continued to prove that they are prioritizing an aggressive expansion. WPT authorities have confirmed that they have closed a major network deal which will allow for a burst of poker coverage.
The deal between the WPT and Fubo Sports Network was announced on Monday. With this new partnership in place, real money poker fans will now be able to enjoy full coverage of some of the most important WPT events in the world. Expectations for a full coverage service offer on poker have now turned from predictions to a concrete reality.
What to Expect from the New WPT Deal
Currently, Fubo stands as a primary TV provider in the country. The company's platforms are well set and structured to offer an ample service range that goes from Digital TV coverage as well as online streaming and live events.
Fubo has also announced that they will be covering a series of specific WPT events that are to take place in cities such as Las Vegas, Barcelona, and Paris.
With these new coverage alternatives, the network is expecting to weigh in on fans' interest in poker and top-notch coverage of every detail behind international events.
To WPT Studios Vice President Johnny McMahon, these alliances are crucial for fans to make the most of their passion for poker. McMahon added that Fubo subscribers would also have exclusive access to some of their prime events with this new partnership.
McMahon commended that fans would also be able to enjoy details of classics that have been featured in recent years. The deal's specifics were not entirely unfolded, but Fubo is expected to remain the WPT's prime streaming partner for some time.
Fans' Growing Expectations on WPT 2022 Season
As the WPT commemorates its 20th anniversary, expectations are high for this season's events. According to WPT CEO Adam Pliska, the company's new agreement with Fubo is not the only novelty for the year.
The season already opened with the Lucky Hearts Poker Open at the Seminole Hard Rock Hotel & Casino. The guaranteed prize worth was set at $2 million, and the buy-in was $3,500. WPT fans will expect the tour to head back to Florida again in April for the Seminole Hard Rock Poker Showdown.
Given its popularity, thousands of players are expected to flood the tables at the Seminole Casino. Just last year, over 2,000 players hit the poker tables. This allowed the guaranteed prize to have reached the $8 million mark.
To Pliska, this is just a preview of what is expected from this year's WPT action. Pliska added that with Fubo on their side, fans can stay tuned to all tour details on their platforms and channels.
The WPT organization has made it clear that they are and will continue to look for ways in which fans can stay on top of their favorite gaming options. To the organization, there's already plenty for fans to expect for 2022.