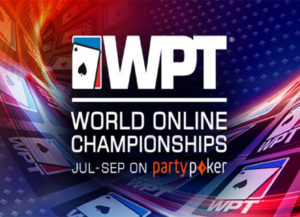 Online poker platforms are pushing the limits nowadays. During the last couple of months, we were able to witness many online poker sites offering huge tournaments with millions of dollars in guaranteed prizes.
Some would argue that the main reason for this is the ongoing coronavirus pandemic and the lack of land-based poker options. While that is definitely true, it's also safe to say that the overall popularity of online poker has risen, and many platforms were able to offer more lucrative prizes for event winners.
One of the platforms that have been doing exceptionally well lately was partypoker, as it hosted the first-ever World Poker Tour World Championship of Online Poker. A total of 34,000 unique players took part in the tournament that lasted from July 17 to Sept. 24.
During that time, we were able to see players receiving huge awards and topping great events filled with many professional poker players.
The total number of entries recorded across all tournaments was 285,846, and the total number of unique players was 34,811. All of them managed to generate more money than it was guaranteed — a total of $100,746,145. A total of five players managed to receive prizes that exceeded one million.
What made this festival even better for some players is that they managed to take part in events that were way beyond their budget. This was made possible thanks to plenty of satellite tournaments where players had an opportunity to enroll in one of the high rolling events by paying a very small amount of money.
The sheer number that more than 45,000 seats were awarded via satellites is astonishing!
Players From All Around the World Take Part in the Festival
Some poker platforms are available in many countries around the globe, so players didn't shy away from taking part in WPTWOC from every corner of the earth. A total of 94 different nationalities were recorded on the site during the festival.
The country with most players was definitely the United Kingdom, as UK players made up approximately 19% of the entire player pool, meaning we were able to see the Union Jack flying on many occasions.
The Main Event
The WPTWOC $10,300 Main Event was the most important competition in the series. What made it very interesting is that seven out of nine players who reached the final table were actually satellite ticket winners.
One great example is Victor Simionato, who had to pay just $22 to enter the satellite tournament and ended up winning a total of $391,257 after hitting the rail as a fifth-placed player.
In the end, Phil Mighall celebrated the Main Event victory. After striking a heads-up deal with Teun Mulder, Mighall won a total of $1,550,298, whereas Mulder won $1,396,969.
There was also the mini Main Event, which was topped by Renan Carlos Bruschi for $504,582. However, the biggest score was recorded by Artur Baldois, who took home $535,296, after paying only $55 for a satellite.