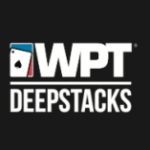 Canada hosted another World Poker Tour DeepStack during the weekend, and the Main Event was the last one to take place. It required a buy-in of CA$1,650 and wrapped up on Tuesday with Martin Gaudreault-Remillard topping the 686-strong field. He won not only a hefty cash prize (CA$186,600) but also a ticket for the World Poker Tour DeepStacks Championship. The player from Canada was not very successful in playing poker up to this point. In fact, before winning WPTDS Montreal's Main Event, he only had one live cash recorded back in 2011 of $4,286. However, it seems that he decided to change some things, which resulted in him winning this important event in Canada.
Gaudreault-Remillard was speechless and stated that it was all just incredible. He added that he didn't play many live tournaments and winning the biggest one he had ever played felt simply awesome. The Main Event consisted of three starting flights and the first 86 players got paid. The guaranteed sum was CA$750,000, but it was surpassed due to the high number of entrants who managed to total almost CA$1 million up for grabs. Some of the players who did not manage to make it to the final table but still got paid are Samuel Gagnon, Mike Leah, and Louis Boutin.
The Final Table
The final table consisted of nine players, all of whom are from Canada. The first one to go out in ninth place was Adam Lamers, who was shortly followed by Johnson Penyanseng in eighth. They won CA$18,285 and CA$24,350, respectively. Seventh place was occupied by Mitchel Dredge and sixth by Karim-Olivier Kamal. Dredge won CA$30,595, and Kamal hit the rail with CA$36,940. They were followed to the rail by Leo Leclerc and Daniel Le in fifth and fourth place. Leclerc won CA$46,285, and Le won CA$60,555.
The last player to go out before the heads-up play was Raymond Carter, who managed to win CA$82,670. After that, Julio Cacoilo and Martin Gaudereault-Remillard faced off in the last part of the Main Event. Both players had a solid number of chips that they brought in the heads-up play, but it did not last for long. In fact, Gaudreault-Remillard was quick to take the lead and not to fall for a semi-bluff that Cacoilo tried to pull off. Gaudreault-Remillard had a Jack and nine, while Cacoilo had an Ace and a King. However, the table displayed a Jack, 10, 9, and 5, thus creating a double pair for the winner. Nevertheless, Cacoilo went all in, hoping to discourage his opponent, who won in the end.