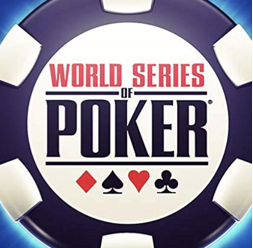 After the World Series of Poker 2020 takes place in a combined format, the players will have an opportunity to return to the live felt once again in the 2021 edition of the most popular real money poker tournament in the world. The poker festival is back in the good old place — Rio All-Suite Hotel & Casino, and it will welcome thousands of players from around the globe.
Still, things won't be as they were before the Covid-19 pandemic, so players will have to pay attention to the virus-related rules. One rule stands out, however, and that's the one about vaccinations — they are obligatory.
Vaccines Will Be Mandatory
Everyone who wants to attend the events that are part of the WSOP 2021 will have to provide proof of vaccination against Covid-19, including players, spectators, media, and others. In other words, if you want to travel to Las Vegas and take part in one of the bracelet events, you'll have to get a jab and a paper confirming that.
A month ago, a different rule was in place — the infamous Rule 115, which allowed staff to remove any player they suspected was in contact with an infected person.
A couple of weeks later, the WSOP officials clarified that this would apply only to unvaccinated players. However, the rule seems redundant at the moment, as everyone is required to get their jab to take part in WSOP events at Rio.
Ty Stewart, WSOP Executive Director, stated that one of the main reasons obligatory vaccination was introduced was to avoid imposing Rule 115, making many players unhappy.
Still, Stewart added that all gaming licensees in Nevada are required to follow the CDC guidelines, so if a vaccinated player still tests positive, they would have to be removed from the competition and quarantine according to CDC guidelines.
The good news, according to Stewart, there won't be contact tracing for vaccinated players, so even if they were in contact with an infected person, they wouldn't have to go to quarantine.
Details About Vaccination & WSOP
Players will be required to show their vaccination card during registration and show that they received both doses (if required, depending on the vaccine type). They need to show this proof of vaccination one time only so the system will recognize them as vaccinated.
The WSOP will provide a free mobile app and the Health Pass feature to make the entire process as convenient as possible.
However, the app will only be available for US residents. Other players will have to provide their state/country-specific health pass at the Belize room prior to the registration process, where their documentation will be reviewed.
All attendees need to be fully vaccinated, meaning there should be a 14-day window after the second dose. If you haven't had your shot yet, now might be a bit too late, especially for the 2-dose jabs. Still, there are plenty of other opportunities to play poker online and prepare well for the WSOP 2022.