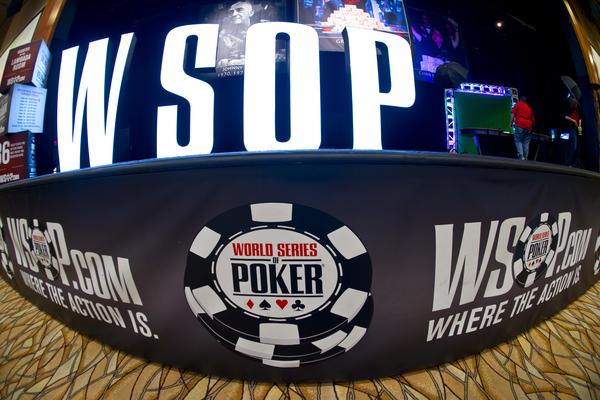 As the World Series of Poker Circuit is currently stopping all over the US, there was a third stop that happens online which players were able to enjoy, playing their favorite poker games and winning valuable prizes. The WSOP.com Online Circuit ended on Sunday as the last event, called $525 Main Event, came to an end. The first WSOP.com Online Circuit happened during fall last year, and it exceeded every expectation. The second one was even more popular, and even the WSOP staff were not expecting that many players. The series featured a total of 13 events that awarded rings, and guaranteed prizes were surpassed in almost every event.
A total prize pool for the combined events was $1,719,280, which was a lot more than the original guaranteed prize pool. Furthermore, the prizes were overall higher than the prizes awarded in the WSOP.com event that happened last fall. Bill Rini is Head Online Poker at WSOP, and he stated that the online circuit events were becoming popular among poker players in the US. He added that the had been experimenting a bit with things such as limiting the number of re-entries in a couple of events and that they already saw that it was a popular option that resulted in huge prize pools in comparison to events where re-entries were unlimited.
The Main Event
The most important event that took place at the WSOP.com Online Circuit was definitely the Main Event. This event took the biggest chunk of the prize pool, using a total of 20% to award players who did well in the last event of the tournament. The biggest chunk was taken by William Romaine, who comes from Riverside, Connecticut. He managed to win the Main Event and top the 770-strong field. He won a total of $92,400 and the first gold ring ever in his career. Romaine doesn't have a long poker history as he managed to win a total of $20,000 in WSOP cashes in his career.
Other players who made it to the final table of the Main Event include Jeffery Orem, with whom Romaine played the heads-up part of the event. Orem won a total of $48,895. He was followed by Joe Cappuccion in third place and Brad Albrinck in fourth. Cappuccio took home a sum of $31,955, while Albrinck won $24,255. Fifth place was won by Anthony Maio from New Hope, Pennsylvania, who won $20,405. Maio did not finish the tournament without a ring as he had managed to win one in another event. Next, sixth place belonged to Alexander Condon, who managed to snatch a total of $16,555, while the last three places in the final table belonged to Joseph Curcio, Marc Farro, and AJ Kelsall. Other players who won a gold ring and did well in the tournament are Matt Stout and Ralph Perry.