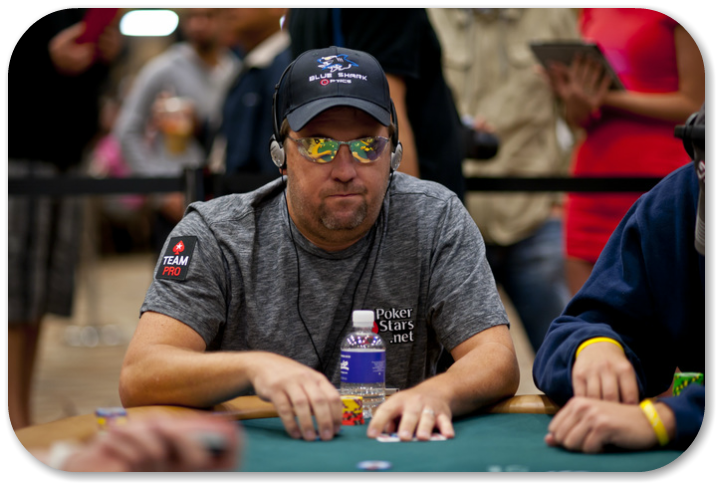 The Poker Hall of Fame has been a hot topic since its introduction in 1979. With the announcement of this year's Poker Hall of Fame nominees, it begs the question: should Chris Moneymaker get inducted into the Hall of Fame?
For the uninitiated, here is a breakdown of the Poker Hall of Fame eligibility requirements. Chris Moneymaker, who turned 40 last November, is now old enough to be considered a member of this elite club. Voting was opened to the public earlier in the summer and here we are with the list of 10 nominees who are up for selection.
2016 Poker Hall of Fame Nominees
This list includes Bruno Fitoussi, Chris Bjorin, Carlos Mortensen, Max Pescatori, Matt Savage, the late David Ulliott and Humberto Brenes. There is also three new names: Chris Moneymaker, Todd Brunson and Eli Elezra. Only two choices will be picked for the 2016 Poker Hall of Fame class.
Unless you have been living under a rock, you'd know that Chris Moneymaker won the 2003 WSOP Main Event through a $86 PokerStars online satellite, and created a boom between 2003 and 2006 which changed the landscape of online poker. During this period there was considerably more online poker players who were primarily playing no-limit hold'em games. As an accountant, he was the most relatable WSOP main event champion, making the general public believe anyone can win millions from playing poker.
Should Chris Moneymaker  Be in the Hall Of Fame Class of 2016?
Does Chris Moneymaker get inducted due to the immense impact he has had on the poker industry as whole? He introduced many new players to tournament poker and cash games around the world. Prior to Moneymaker's 2003 WSOP ME win there was very little poker played in South America, most of Europe and Australasia.
Existing Poker Hall of Famers and a Blue Ribbon Media Panel will cast their votes to determine this year's Poker Hall of Famers. And whilst it's the twenty five current inductees and the rest of the panel that will ultimately decide who the 2016 Poker Hall of Famers will be, that doesn't stop people online from voicing their opinions and frustrations when nominees they felt deserved entry into the Hall of Fame got snubbed.
Carlos Mortensen would certainly have to be another one of the favorites for the award. His lifetime earnings from live tournaments come to nearly $12 million and even though cash games aren't really his thing, his live tournament resume has been nothing short of impressive.
The Hall of Fame inductions ceremony will take place during the November Nine final table festivities when the whole poker world will be tuning in.
Last year's inductees were Jennifer Harman and John Juanda who were the 49th and 50th members of the exclusive club. Who will the 51st and 52nd members of the Poker Hall of Fame be?